Initiatives to Address Key Sustainability Issues (Materiality)
Respect human rights, and actively develop people who will contribute to society by nurturing them and giving them opportunities to apply their skills





The Toyota Tsusho Group promotes diversity and inclusion (D&I) as a management strategy. We are striving to create work environments that bring out the strengths of diverse personnel by undertaking reforms to implement more flexible and productive ways of working.
Also, we are working to develop human resources who can create business from a global perspective and who can achieve success in the global market, and we are providing occupational training opportunities to local communities and actively developing human resources within and outside the company who are valuable to and contribute to society.
Starting with our company, we are taking measures to eliminate child labor and forced labor from our entire supply chain, thereby improving the labor environment from various perspectives as a company that values and protects people.
Reinforcement of human resources development
Through the provision of opportunities, optimal personnel assignment, and global networking, accelerate the development of aspiring human resources around the world who can take the initiative in management and engage in joint creation with others
Results

Held the Global Human Resources Committee with the objective of developing and securing personnel to meet the requirements for key positions at domestic and overseas sites at all consolidated subsidiaries
Strengthened selective training to develop global management personnel New webinars were also provided for past participants to help them expand their global network and pass on the "uniqueness of Toyota Tsusho" to future generations
Creation of workplaces that offer meaningful work
Promote new work styles and workplace innovations
Invigorate communications within organizations and shift to flexible and highly productive organizations
Results

Started office reform toward realizing new work styles that reflect the identity of Toyota Tsusho in the new normal era
Increased number of participants in the Hybrid Communication Program, a training program designed to improve communication in the workplace
Continued the Ikiwaku Project* as part of organizational development
Reinforce D&I so that everyone can trust and acknowledge one another and learn from each other
Results

Revised the Toyota Tsusho Group Basic Human Rights Policy and published on our website
Initiated human rights due diligence efforts for all consolidated subsidiaries to address human rights risks that impact society through the group's business activities
Active external activities
Provide functions for problem-solving based on Genchi, Genbutsu, Genjitsu,and provide global networks (For the health and safety of employees, their families, and members of the community)
Activities and growth with deep ties to local communities through participation in volunteer activities and other programs
Support the development of human resources who will be responsible for the future through programs such as the company's foreign study scholarship program
Results

To maintain our annual initiative to deliver picture books to children in Asia, even despite the COVID-19 pandemic, 300 employees worked together, resulting in the donation of 300 picture books.
Human Resources Development Principle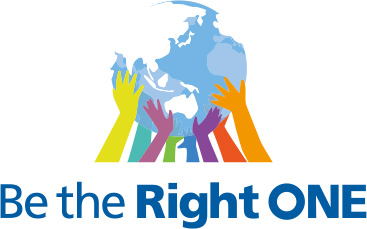 We seek to "Be the Right ONE" by undertaking business with awareness by each individual of solving social issues and by providing value unique to Toyota Tsusho. To do this, we identify and nurture individuals with strengths distinctive to Toyota Tsusho. We practice the optimal assignment of personnel and build optimal and powerful teams by enabling each person to become a strong individual.
PICK UP
Toyotsu Inno-Ventures Project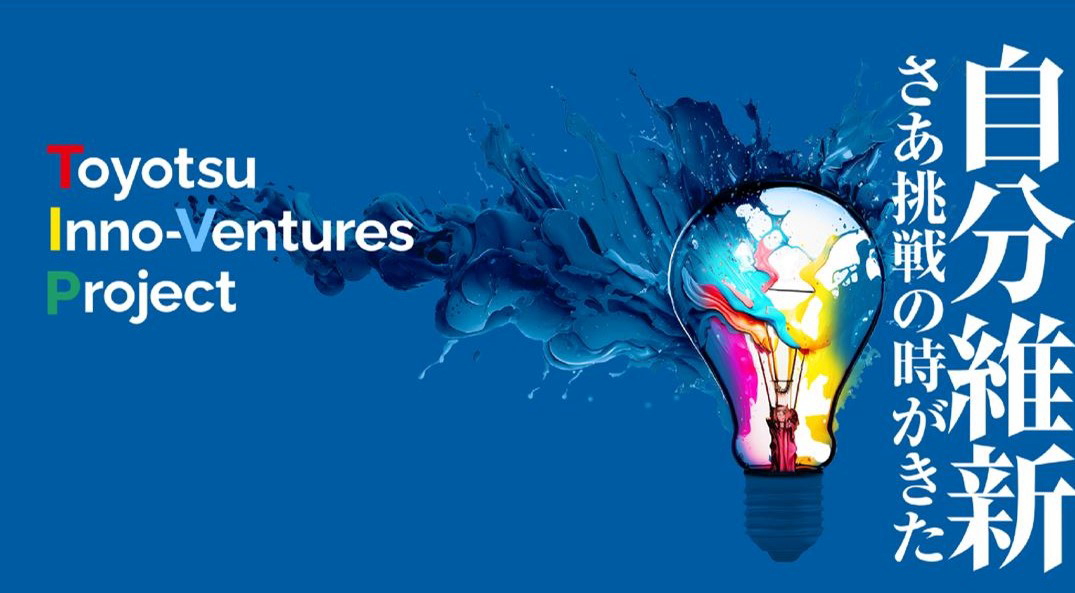 The Toyotsu Inno-Ventures Project (TIVP) is a companywide project with the mission of identifying and enhancing the seeds of new business to create new businesses. Ideas for new business are solicited from within the company and proof of concept (PoC) verification is performed, ultimately leading to business developing within a sales division. The fiscal year ending March 31, 2023, marks the sixth year of this project, and we value each employee's aspiration and proactive approach to management to contribute to solving social issues while being aware of the alignment of ideas and Materiality. This project instills a strong sense of ownership among participants and develops strong individuals who thoroughly pursue customer needs.
Initiatives to Address Key Sustainability Issues (Materiality)