Message from the President & CEO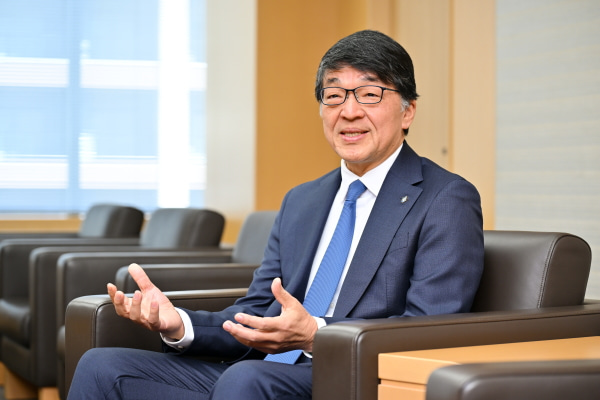 About a year has passed since the rapid spread of Covid-19. The number of infected people around the world is still increasing, greatly impacting our daily lives. In 2020, confrontation on various fronts, including in the form of U.S.-China trade friction and the U.S. presidential election, became more severe, and, even in relationships in which there was thought to be certain shared values, division progressed. On the other hand, it was also a year in which new solidarity advanced, such as in international cooperation and support for overcoming the pandemic and in accelerated efforts to tackle global warming.
For us to grow sustainably in a with-Covid and post-Covid world, we will engage with a firm will in businesses related to the "economy of life", which forms the foundation of people's lives and society. Also, we will contribute to solving societal issues by accelerating efforts in our four fields of focus, which are linked to our Key Sustainability Issues (Materiality): Next Mobility, African Growth, Renewable Energy, and Circular Economy.
We would like to express our deep gratitude to all the stakeholders who have supported the development of the Toyota Tsusho Group, and I humbly request your continued support and encouragement.
Sincerely,

President Ichiro Kashitani
January 1,2021