History

Developing as the Toyota Group's Trading Company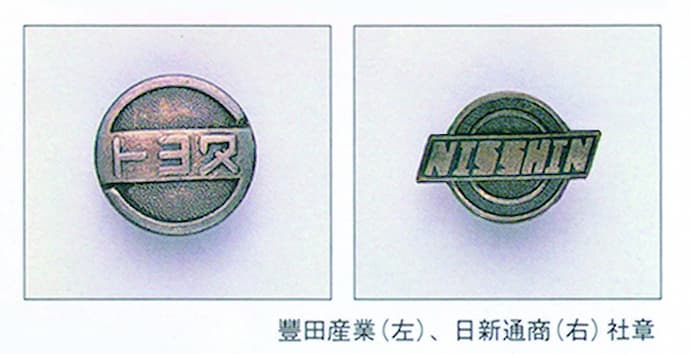 Toyota Kinyuu Kaisha, the Company's predecessor, was a company established in 1936 to provide sales financing for Toyota vehicles. After World War II, holdings companies became prohibited by the second zaibatsu designation, which led to the dissolution of Toyota Kinyuu Kaisha (then known as Toyota Sangyo Kaisha, Ltd.). However, the trading division of this company was transferred to Nisshin Tsusho Kaisha Ltd., Toyota Sangyo's successor established in 1948. Nisshin Tsusho would later evolve to become today's Toyota Tsusho Corporation. The Company continued to grow as a general trading company and as a member of the Toyota Group, largely by exporting finished automobiles, and eventually came to be listed on both the Nagoya Stock Exchange and the Tokyo Stock Exchange.
Trading division of Toyota Sangyo Kaisha, Ltd., established as a separate company under the name Nisshin Tsusho Kaisha, Ltd.
Company name changed to Toyoda Tsusho Kaisha, Ltd.
Stock listed on the second section of the Nagoya Stock Exchange
Began exporting Toyota vehicles, starting with the Dominican Republic
Stock listed on the first section of the Tokyo Stock Exchange

Stepping Up Overseas Forays as Toyota Globalizes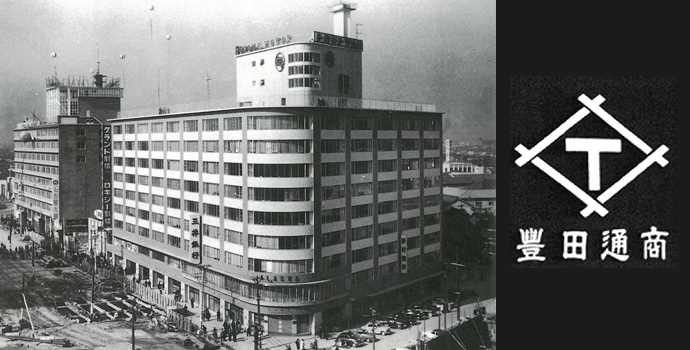 During this period, Toyota Group companies began moving beyond simply exporting automobiles, and actually started conducting production in various countries overseas. To respond to the globalization of the Toyota Group, we accelerated our own overseas expansion, establishing a series of dealers and other bases overseas and commencing production of Toyota vehicles in Pakistan. However, our efforts were not limited to the automotive sector. For example, we formed a business alliance with Kasho Company in 1999.
Tokyo branch converted to head office, complementing the Nagoya head office in a two-head office system
Warrant bonds (US$70 million) issued on the European market
Company name changed to Toyota Tsusho Corporation
Business alliance formed with Kasho Company, Ltd.

Merging and Forming Tie-Ups to Expand Value Chains Outside of the Automotive Sector

In 2000, we entered into a capital and operational tie-up with Tomen Corporation and then merged with Kasho Company, Ltd. In 2006, the Company merged with Tomen, which had a broad customer base and diverse business ventures, giving birth to the present Toyota Tsusho. This move positioned us to commence our full-fledged advance beyond the automotive sector into fields such as infrastructure, chemicals, and foods, and our value chains were greatly expanded as a result.
Capital investment and business tie-up commenced with Tomen Corporation
Merger with Kasho Company, Ltd.
Merger with Tomen Corporation
VISION 2015-LEAD THE NEXT (targeting 50:50 earningsratio for automotive sector and non-automotive sectorbusinesses) launched

Aiming to Become a Value-Generating Corporation that Addresses Socialand Environmental Issues Using its Automotive-Sector Foundations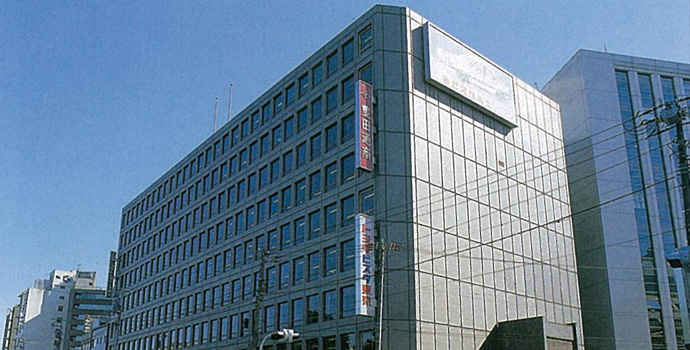 In the 2010s, we are accelerating investment in new business fields. For example, in 2012 we commenced capital participation in CFAO S.A., a French trading company that has automotive and pharmaceutical operations centered on Africa. A particular emphasis is being placed on renewable energy, businesses in Africa, and other areas that have been seeing significant expansion in demand from society and also represent areas in which the Company can leverage its strengths and generate synergies. By developing businesses in these areas, Toyota Tsusho will work to achieve sustainable growth.
Global 2020 Vision (targeting business portfolio with balanced 1:1:1 ratio between three domains (Tri Domains)launched
Eurus Energy Holdings Corporation converted to a subsidiary
Capital participation commenced in French trading company CFAO S.A. (Photograph below is of Company President Jun Karube and Richard Bielle, Chairman of the Management Board at CFAO)
Our Global Vision - for the next 10 years established in 2016 - encapsulates the major goals we seek to achieve by 2025.
CFAO SAS converted into wholly owned subsidiary