Initiatives to Address Key Sustainability Issues (Materiality)
Grow with developing countries, including those in Africa, and endeavor to solve social issues through business operations





The Toyota Tsusho Group undertakes local infrastructure development, industrial development, job creation, and other measures to resolve social issues in developing countries in Africa and other regions through its automotive business and other business activities.
In Kenya, for example, we worked as a strategic business partner in a national project aimed at supporting the realization of the country's national vision. We used the results as a pilot model to promote the autonomy of local residents and to support the growth of the Toyota Tsusho Group through initiatives such as improving living environments by developing basic infrastructure and providing opportunities for occupational training.
Africa Division revenue (sales)
Results for the fiscal year ended March 31, 2022
Target for the fiscal year ending March 31, 2025
New investment in developing countries including countries in Africa
Contribution to increasing the rate of vaccination in developing countries through the development and supply of refrigerated vehicles for the transport of vaccines
Contribution to improving the lives of cotton farmers in developing countries and their self-reliance through the sales of Fairtrade cotton products made from certified cotton purchased from farmers at a fair price by Toyota Tsusho and its affiliated companies, which have received the Fairtrade Mark
Support for the identification and growth of start-ups in fields such as mobility, healthcare, and retail through Mobility 54 and other programs
PICK UP
Establishing Methods for Refrigerated Vaccine Transportation and Contributing toward Improving the Rate of Vaccine Use in Developing Countries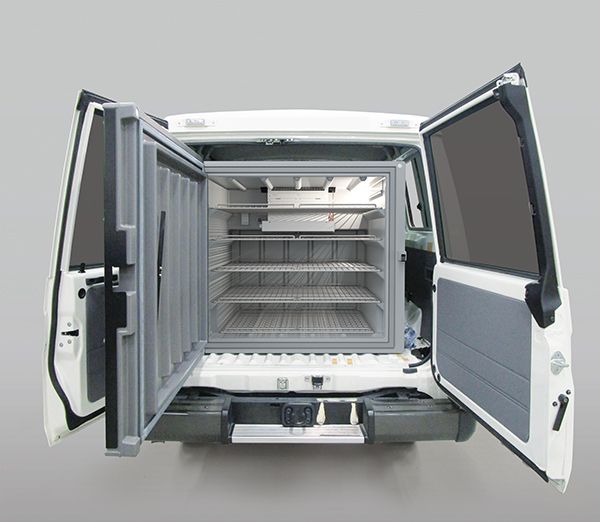 In March 2021, Toyota Tsusho, Toyota Motor Corporation, and B Medical Systems jointly obtained the World Health Organization (WHO)'s Performance, Quality and Safety (PQS) prequalification for refrigerated vehicles for transporting vaccines at the appropriate temperatures. This was the first time in the world the PQS prequalification was given to refrigerated vehicles for transporting vaccines.
In developing countries, approximately 20% of vaccines are discarded every year because of temperature changes during transport. This initiative is significant in that it contributes to the resolution of the social issue of ensuring effective utilization of vaccines in developing countries, and also demonstrates leadership in the transport sector related to global health, which has recently drawn increased awareness. The acquisition of PQS prequalification will also enable COVAX, an international framework aimed at equitable distribution of COVID-19 vaccines to developing countries, to hopefully begin using the refrigerated vehicles based on the acquired PQS prequalification for transporting vaccines.
Initiatives to Address Key Sustainability Issues (Materiality)