Stories of Our ProjectsDomesticOverseas
Creating new and unique value to Toyota Tsusho through the Use of Digital Technology and Data
Interest in digital transformation (DX) is on the rise, and it is now regarded as one of the key strategies indispensable for corporate growth. The Toyota Tsusho Group has firmly grasped this current trend and is accelerating DX initiatives in various fields and on a global scale.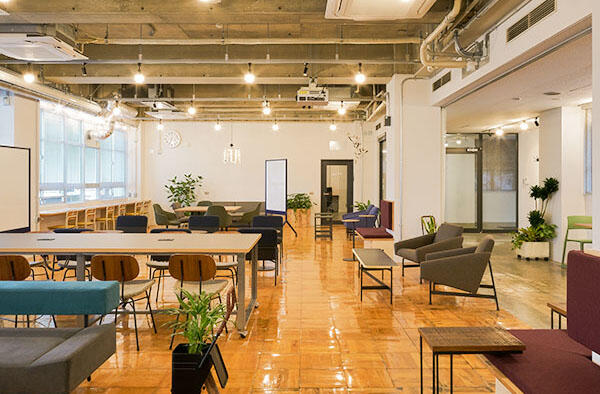 The era in which DX becomes essential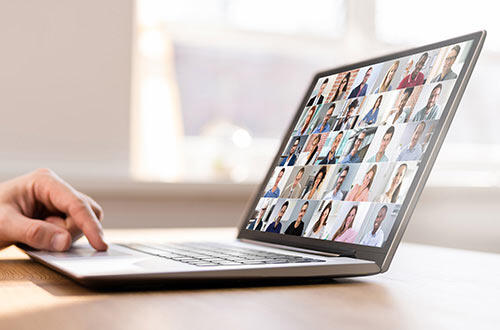 According to a survey on the status of corporate DX initiatives ("Study of Impact of Digital Transformation on Economy," Ministry of Internal Affairs and Communications, 2021), over 40% of companies have already started implementing DX-related measures. In 2020, the year when COVID-19 pandemic began, nearly 40% of companies increased their IT investment budgets, including DX, compared to 2019 (Japan Users Association of Information Systems, "Corporate IT Trend Survey Report 2021"), and started implementing remote work, digitalization of internal communication tools, online recruitment and business negotiations, and other DX-related measures.
Digital technologies make the world better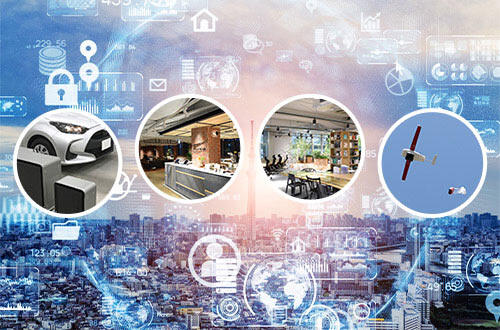 DX means transformation through the use of digital technology. The concept was proposed in 2004 by Professor Erik Stolterman of Umeå University in Sweden, who described DX by saying that "the changes that the digital technology causes or influences in all aspects of human life."
Implemented over 400 projects in three categories
Since the Toyota Tsusho Group is engaged in many businesses that generate revenue by standing on the frontlines and working together with customers, the need for and expected effects of operational and business reform through DX are high. We aim to maximize the added value of existing businesses, create new value, and improve our competitive advantage through the use of new digital technologies, in addition to realizing lean management by improving operational efficiency and reducing costs through the digitization and automation of analog operations.
As an organizational initiative to accelerate DX, the DX Acceleration Department, a company-wide organization dedicated to DX, was established in April 2020, and 434 DX projects are in progress (as of June 2021), covering all businesses and internal operations, divided into the following three categories according to level and purpose of DX initiatives.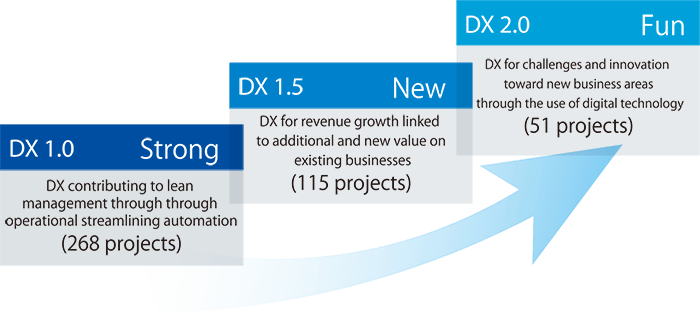 The Group's DX steadily taking shape
Let's take a look at examples of the Group's ongoing DX initiatives in each categories of DX1.0, DX1.5, and DX2.0.
Example 1 DX1.0
Seven companies jointly established a trading platform
Trade operations generate numerous procedures, which are time-consuming and labor-intensive due to them being paper-based and manual work. In addition, it is ideal to create an environment in which information can be exchanged regardless of industry boundaries in order to ensure accurate, safe, and speedy operations, since trade involves not only importers and exporters, trading companies, and transportation companies, but also financial institutions and customs offices.
In response, seven companies, including Toyota Tsusho, have jointly established a cross-industry consortium. The consortium developed "TradeWaltz®," a trade information sharing platform that utilizes digital technology. With the replacement of paper with digital data as a foothold, we will build a new normal for trade operations.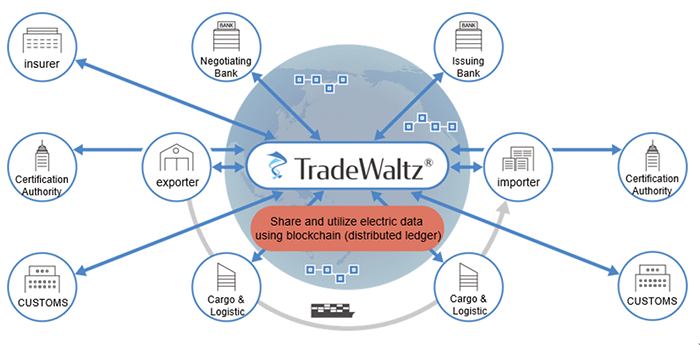 Example 2 DX1.5
Invested in a vehicle inspection service business that utilizes AI image analysis
Previously, visual inspections of automobiles were performed visually by human inspectors. However, the drawback was that the accuracy varied depending on the inspector. Especially in Japan, with its declining population, there was a need for a new method to address the shortage of inspectors.
In order to solve this problem, Toyota Tsusho invested in UVeye, an Israeli company that has developed an automatic vehicle inspection system. The company has acquired the rights to sell UVeye's equipment and services, which can both significantly reduce inspection time and address the problem of labor shortages, and is working as a business partner to expand sales of its services to the automotive industry and other sectors.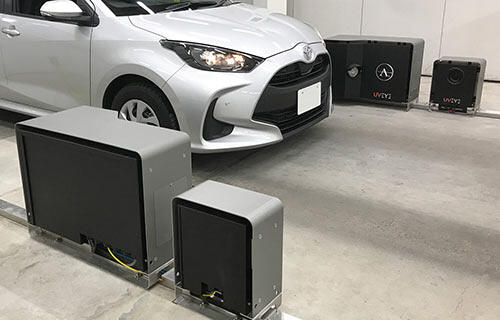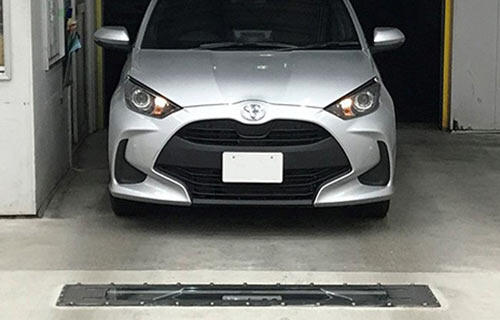 Example 3 DX2.0
Developing a drone delivery business to eliminate logistics disparities
Opportunities for the use of drones continue to increase, including aerial filming, pesticide spraying, infrastructure inspections, and logistics.
Toyota Tsusho has caught on to this trend and invested in Zipline International Inc., a company involved in the drone medical delivery business in Africa and the United States, in 2018. In Ghana, Zipline International Inc. has experience in delivering medical supplies imported and wholesaled by the Toyota Tsusho Group to medical institutions, and in Japan, the company aims to contribute to reducing labor shortages, supplementing logistics networks, and eliminating disparities in access to medical care through drone delivery to depopulated areas and remote islands.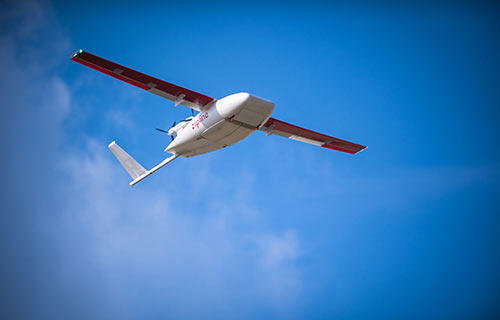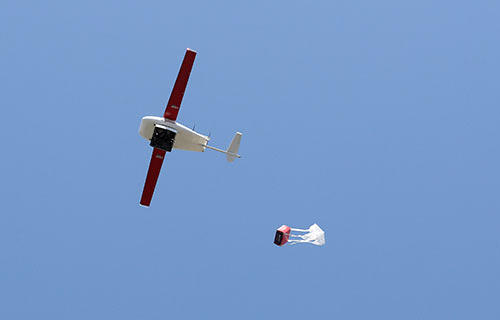 Digital X Lab eliminates barriers to realizing hypotheses
What drives DX worldwide is the evolution of digital technology. Therefore, in DX initiatives, it is necessary to accelerate the validation of operational efficiency and new business development in line with the speed of this evolution.
While more than 400 DX projects are underway within the Toyota Tsusho Group, we have also seen issues such as stagnation in hypothesis generation remaining merely theoretical, and lack of progress in cultivating empathy with stakeholders during operation transformation and business creation. In order to solve this problem, Toyota Tsusho established the Digital X Lab in 2021, which provides support from engineers and business producers specializing in various fields such as DBPR, data analysis, and UI/UX design, to create a tangible form of transformation ideas through prototyping in a few weeks to a month, thenconduct agile validation of the hypotheses with stakeholders in order to accelerate DX.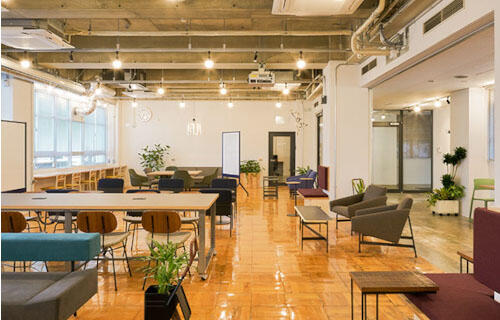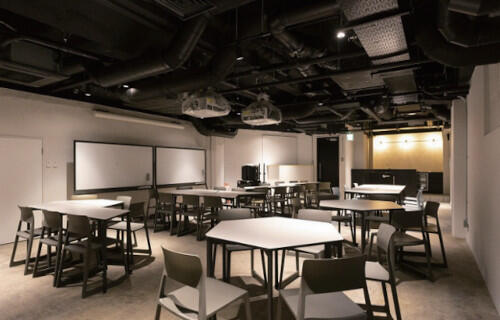 DX has become one of the most important keywords for corporate growth.
Toyota Tsusho does not see DX as an end goal, but rather as a means to create value that is unique to Toyota Tsusho, and we will continue striving to "Be the Right ONE" for our customers.
March, 2022