Sustainability
Point!
For corporations, sustainability refers to the potential to survive in the future by fulfilling social responsibilities, as well as making profit.
Toyota Tsusho regards sustainability as a form of management. We aspire for sustainability management and are working towards value creation that transcends solving social issues.
Toyota Tsusho Group's Stance on Sustainability
Toyota Tsusho Group
The Toyota Tsusho Group has positioned its corporate philosophy of living and prospering together with people, society, and the planet, to become a value-generating corporation that contributes to the creation of prosperous societies, as its highest unchanging concept, which should be handed down through the generations. The Toyota Tsusho Group has enhanced its corporate value by engaging in environment-friendly businesses and developing human resources who will contribute to society.
Key Sustainability Issues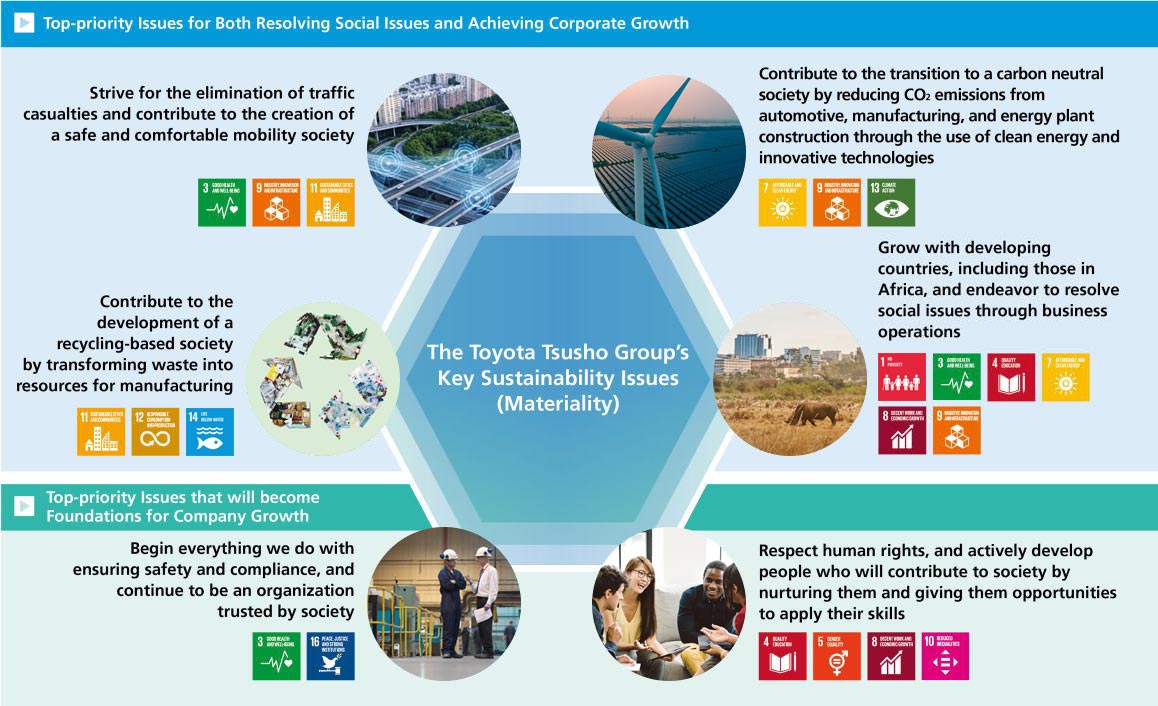 Toyota Tsusho Information Related to Sustainability
Sustainability-related Press Release
Projects that Contribute to Sustainability
Sustainability-related Website Content