Digital Transformation (DX)
Digital Transformation (DX)
Point!
Digital Transformation (DX) is an initiative to transform social systems and organizational culture by providing new products and services and developing new business models through the utilization of digital technology.
Toyota Tsusho is tackling the challenge of a transformation unique to Toyotsu Group across all divisions, with the aim of reforming management and business practices that utilize digital technology.
<Digital Transformation (DX)>
-Becoming strong individuals and a strong organization-
The drive to reform management and business practices
DX Acceleration Department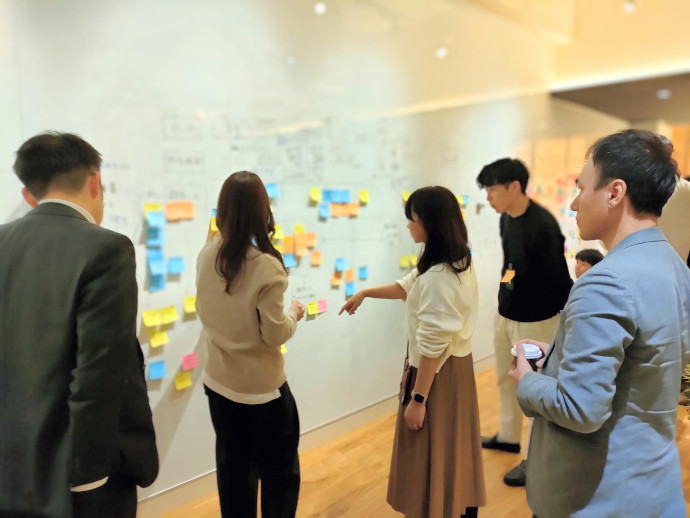 The Toyota Tsusho Group is implementing DX in the drive to accelerate Mid-term Business Plan (MTP) strategies, and in April 2020 we appointed a chief digital & technology officer (CDTO) and established the cross-divisional DX Acceleration Department. It is our understanding that DX is merely a tool for using digital technology to reform management and business.
DX Initiative Policies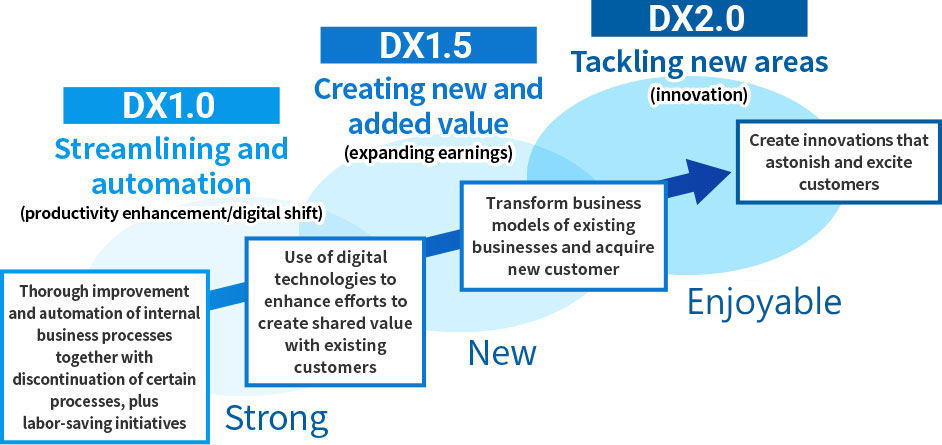 Toyota Tsusho Information Related to DX
Projects that Contribute to DX
DX-related Website Content