Stories of Our ProjectsDomesticOverseas
Turning the Changes to the Automobile Industry into Growth Opportunities Taking on the Challenges of CASE -2nd Part-
The automobile industry is on the cusp of a once-in-a-century transformation, and CASE is considered a key concept that provides a glimpse of what the next generation of the industry will look like. CASE stands for "Connected," "Autonomous," "Shared," and "Electric." These four elements are combining to create innovative technologies and services that create major tides of change.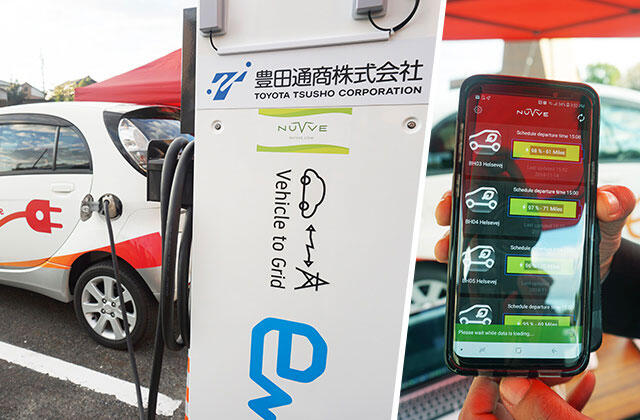 Shared
Investment in Grab, Southeast Asia's Largest Ride-hailing Service Company
Toyota Tsusho is engaged in automotive-related business in countries throughout Southeast Asia. In August 2017, in order to promote business collaboration in new mobility service fields, we invested in Grab Inc., which was established in 2012 and has become Southeast Asia's leading ondemand transportation and mobile payment service provider.[Click here to see details.]
Through this tie-up, we will promote strategic collaboration in new mobility service fields in the region, focused on connected cars, vehicle supply, and insurance. We will promote our strategic initiatives for rapidly responding to sudden market changes and dedicate ourselves to the creation of a comfortable mobility society.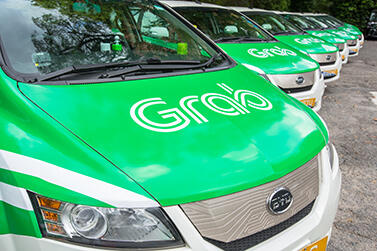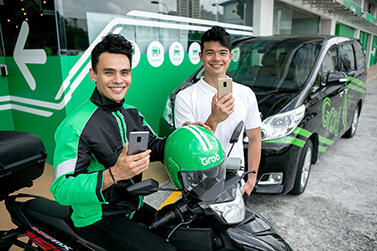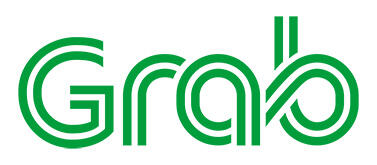 Electric
Promoting Virtual Power Plants (VPPs) Using Electric Vehicles (EVs) While Adding Value to EV Ownership
VPPs are mechanisms that connect and aggregate renewable energy power generation sources, such as solar power generation sources, batteries, and other power sources at places including homes and factories. Toyota Tsusho has invested in Nuvve Corporation, a U.S. startup operating a V2G system that controls the charge and discharge of the batteries in EVs connected to charging stations based on the electrical supply-and-demand balance of electrical grids *1. Nuvve's system creates a VPP that can simultaneously control the charging and discharging of multiple parked EVs.[Click here to see details.]
V2G technology has the ability to adjust for fluctuations in renewable energy output due to changes in weather conditions, benefits EV owners by generating income when using the batteries of vehicles that are not in use, and can lower the cost of EV purchasing and maintenance. In Japan, the Ministry of Economy, Trade and Industry is carrying out V2G technology demonstrations and feasibility studies. In countries and regions in which EVs are expected to become more widespread, such as Japan, Toyota Tsusho and Nuvve will promote the creation and adoption of V2G businesses that use EVs and PHVs, further supporting the penetration of renewable energy and creating added value for EVs.
*1

"Electrical grids" refers to all equipment from electricity production to consumption, including power generation equipment, power transmission equipment, transformers, electrical distribution equipment, and consumer equipment

Electric
Increasing Lithium Production and Securing Resources in the Argentine Republic
Since 2010, Toyota Tsusho has been promoting its lithium resources mining business to respond to growing demand for lithium-ion batteries as the market for hybrid vehicles and EVs expands. In 2012, Toyota Tsusho acquired a 25% interest in a mining project at the Salar de Olaroz Salt lake in the northwestern Argentinian province of Jujuy. Backed by loan guarantees from the Japan Oil, Gas and Metals National Corporation (JOGMEC), the project began production of lithium carbonate in December 2014 as the first lithium resources mining project by a Japanese company. In 2018, Toyota Tsusho acquired a 15% stake in partner Orocobre, building an even stronger relationship.[Click here to see details.]
As the sole sales agent of the lithium carbonate produced by the project, the Division will use the Company's global network to meet demand both at home and around the world. Looking ahead, the Division will contribute to the transition to a low-carbon society by providing a steady supply of the lithium batteries used in next-generation environmentally friendly vehicles.
Location
Olaroz Salt lake, Jujuy Province, northern Argentina
Production volume
17,500 tons per year(operations started in 2014)
Share ratio
Orocobre:66.5%、
Toyota Tsusho:25.0%、JEMSE:8.5%
Sales agency rights
Toyota Tsusho:100%
Note:All sales consigned to Toyota Tsusho Material Inc.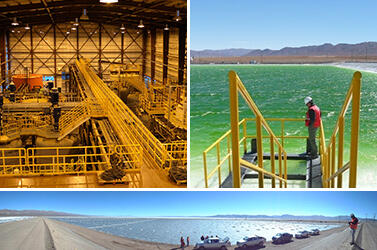 As the automobile industry enters a period of major transformation, powertrain and mobility demand is expected to further diversify. Toyota Tsusho aims to use its technologies to create new markets, focusing on the three fields of alternative materials, next-generation services, and energy management.
2018年07月01日