The Metals Division views steel and non-ferrous metals as products with unique properties and functions rather than simple materials. This approach allows us to propose optimal products and logistics matching the needs of both suppliers and users. Furthermore, through restructuring our SBUs* into four—Mobility Material, Metal Products, Non-ferrous Metals, and Resources Recycling—we have made possible swift and specialized responses to a broad range of customer needs from both the "arteries" and the "veins," with such responses being suited to each industry and product.
Specifically, the division creates and offers new business value that contributes to solving social issues in the circular economy and carbon neutrality beyond the field of mobility by responding to rapidly changing social needs through a combination of functions, technologies, and markets, based on procurement capabilities with the global network we have developed over many years and our diverse processing and logistics functions available on a global basis.
In its mainstay mobility field, the division is developing its existing functionalities in response to the changing needs in this once-in-acentury period of profound transformation, and it is striving to create new functions and businesses to lead the revolution in vehicle weight reduction and electrification. Armed with these functionalities, the division is also taking an expansive view of the mobility society of the future and actively addressing the new needs of customers and society in social infrastructure and other areas.
At the same time, to meet the needs for transitioning to a decarbonized and recycling-based society, the division is identifying areas unique to it that can lead to the solution of social issues by leveraging its capabilities in the mobility field, which is our foundation, to develop new markets and businesses in areas in which Toyota Tsusho is strong, such as recycling and resource development.
Furthermore, in terms of initiatives that transform the division's operating base, we are focusing not only on DX but also on measures that lead to new value creation through the leveraging of digital technologies. Regarding the workplace environment, we are accelerating our investment in people and promoting DE&I-based human resources and organizational development. We demand diverse ideas and flexibly promote human resources, valuing each individual's job satisfaction.
Through these wide-ranging initiatives, the division is developing existing businesses and creating new businesses that emerge through that development, and it has established a well-balanced business structure that is resilient to change to achieve its mid- to long-term goals.
*

SBU: Strategic Business Unit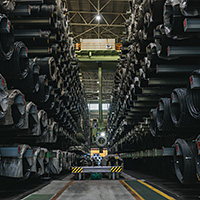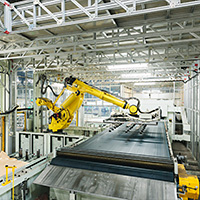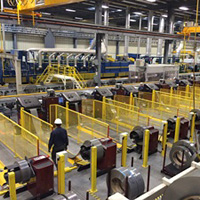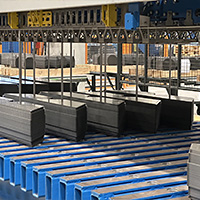 Main Products & Services
Mobility Materials
Processing and distribution of metal materials for mobility (steel sheets, non-ferrous metals, etc.)
Metal Products
Processing and distribution of metal materials used for automobile production and other purposes, and energy and infrastructure-related metal businesses
Non-ferrous Metals
Processing and distribution of non-ferrous metal ingots, materials and products, price hedging, and development of rare metal and rare earth resources
Resources Recycling
Molten aluminum supply and compliant collection and recycling of waste metal from factories and markets, ELVs, and other materials
Metals Division's Business Portfolio
As a multi-materials organization, the division now has a total of 84 highly functional business sites in 17 nations and plans to continue to expand its scope of operations.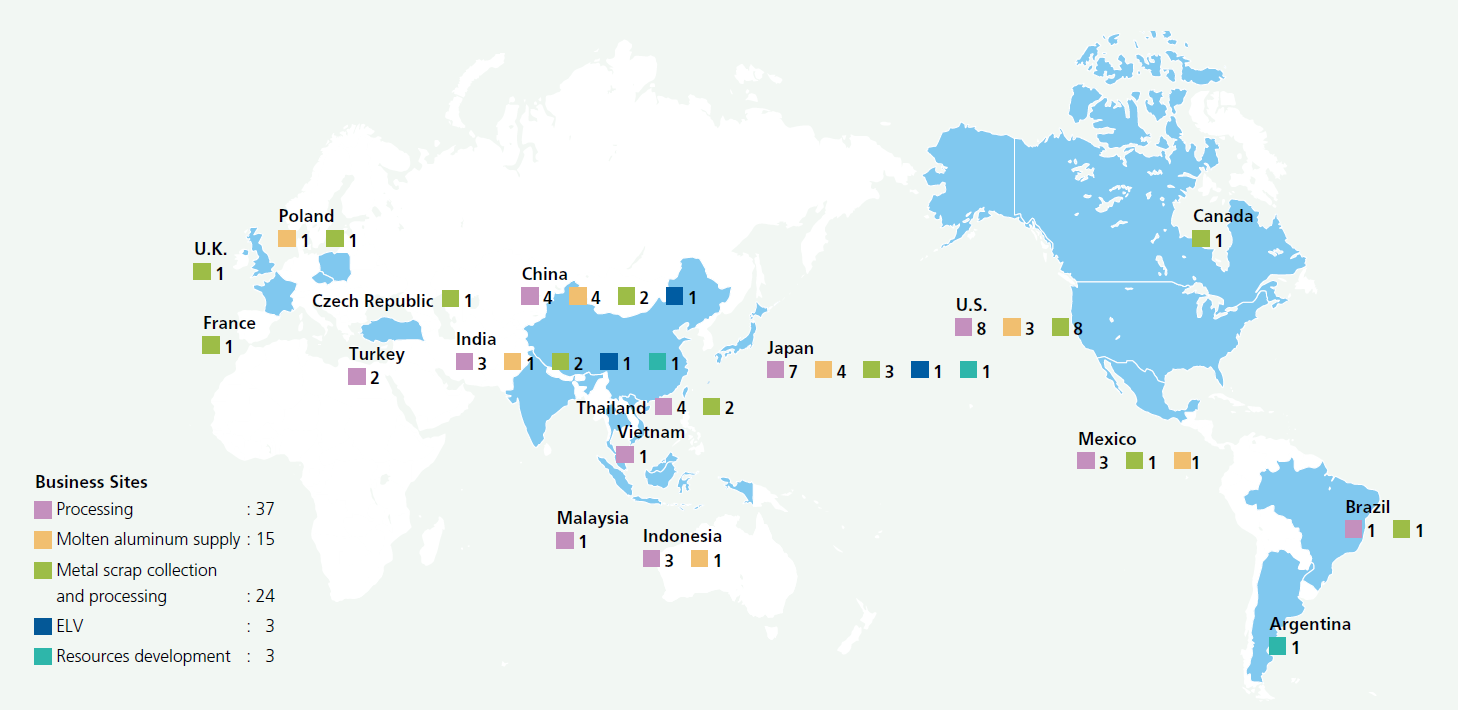 Access a Wide Range of Markets by Leveraging Businesses and Functionalities, from Both the "Arteries" and the "Veins"

1

We are developing our businesses in response to comprehensive logistics needs, including the processing of each product globally in the mobility and other fields. In addition, we support our customers' day-to-day production activities through the handling of multimaterials. Furthermore, we are also advancing efforts in the resource development business (lithium, rare earth resources), which supports the future electrified society.

2

We are accelerating collaboration with strategic partners in each region around the globe while expanding our company's unique businesses and simultaneously reducing our environmental impact based on social demand. We are also advancing our contribution to future society through the construction of a sustainable resources recycling business.
Fiscal year ended March 31, 2023
In November 2022, Toyotsu Lithium Corporation completed the construction of Japan's first lithium hydroxide manufacturing plant in Naraha, Fukushima prefecture. Due to the growing sales of electric vehicles and battery performance improvements, demand for lithium hydroxide is expected to continue to increase. We intend to consistently supply high-quality lithium hydroxide in order to contribute to carbon neutrality and support the revitalization of regional economies and the industrial revival of regions affected by the Great East Japan Earthquake.