Stories of Our ProjectsOverseas
Towards a No. 1 Presence in Africa
Here we explain our initiatives in Africa, which are vital to realizing sustainable growth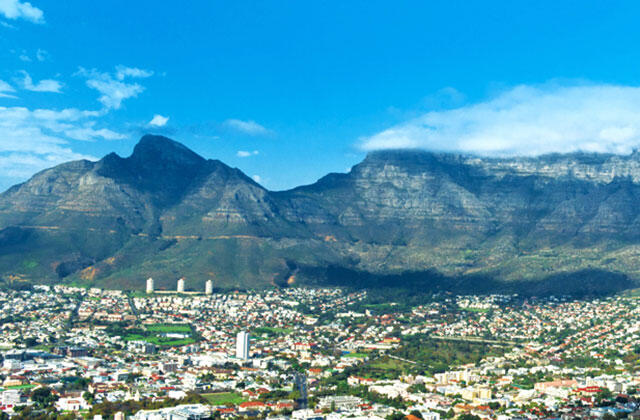 Expanding Business Domains through Initiatives Rooted in Local Communities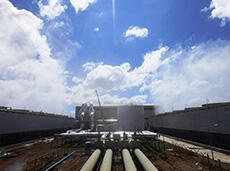 Our operations in Africa stretch back over 90 years, beginning in 1922 with the import of cotton from East Africa, and starting the automotive export business in 1964, among other activities. In 1991, we invested in local distributors in Angola, and started automobile sales operations. Since then, we have accelerated our business investments in Africa, establishing a regional headquarters in South Africa in 2000, and acquiring the automotive business of a British trading company in six South East African countries in 2001. Today, we are working to expand our automotive value chain and broaden its scope, including offering automobile manufacturing support in South Africa and sales finance and used vehicle sales in Kenya.
Since the start of the 2000s, we have responded to a rapid surge in demand for electric power by stepping up our investment in the infrastructure business, including the delivery of equipment for power plant projects in Egypt. In 2011 we received an order for Kenya's largest geothermal power project.
Through such efforts, Toyota Tsusho has taken root in Africa by expanding its scope in automobile sales and other downstream businesses, endeavoring to develop markets from the long-term perspective of growing together with the various regions and people of Africa. In August 2012, Toyota Tsusho signed a memorandum of understanding (MOU) to provide comprehensive support towards achieving the national vision of Kenya. Together with an executive committee of the Kenyan government, we are now working on the development of the nation's electric power and energy, oil and mineral resources, environmental preservation, and agricultural industrialization sectors in addition to our endeavors in the automotive business. In Sub-Saharan Africa, meanwhile, local economies are moving away from resource dependence, and industrial diversification is a pressing issue. In this situation, we established the social venture fund Toyota Tsusho CSV Africa Pte. Ltd. in Mauritius in 2014, the first Japanese fund of its kind in Africa. We also established the human resource development center Toyota Kenya Academy in Kenya. In human resource development we undertake technician development in areas outside of the automotive field, such as construction machinery and agricultural machinery, and have also implemented a management program for leadership training. We plan to expand this initiative into Southern, Central and West Africa.
Investment in CFAO S.A. for Developing Business Multilaterally
Our business foundation in Africa was solidified even further when we acquired equity in CFAO S.A., a major French trading company, in 2012. CFAO has a diverse African business portfolio centered on automobile sales with operations in 33 African nations that also includes a pharmaceutical wholesaling business, and the production and sales of soft drinks and beer. With a business network that spans all of West Africa, CFAO was an ideal partner for building a complimentary relationship with Toyota Tsusho's business foundation in southeastern Africa. In addition, CFAO has a strong foundation in vehicles and the orientation of CFAO's corporate strategy was in line with our strategy of strengthening business beyond the mobility business. Our investment in CFAO, which came to ¥234.5 billion, is the largest business investment we have ever undertaken as a strategic alliance.
Overview of CFAO S.A. (as of December 31, 2015)
| | |
| --- | --- |
| Established | 1887 |
| Employees | 12,370 |
| Sales | €3,436 million |
| Net Income | €107 million |
| Capital | €10.3 million |
| Shares listed | NYSE Euronext Paris(since December 2009) |
| Investments | 39 nations and seven regions(of which 34 are in Africa) |
| Toyota Tsusho's equity interest | 97.5% |
Developing Consumer Markets through a Network Covering 53 Countries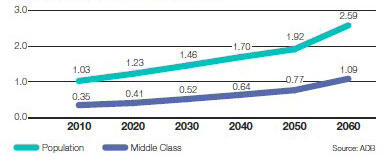 Toyota Tsusho has developed business in East Africa and Southern Africa, where English is spoken, while CFAO has focused on business development in Central and West Africa. Through their joint operations, the two companies cover 53 of the 54 countries in Africa, and have developed a professional workforce numbering some 14,500 Africans.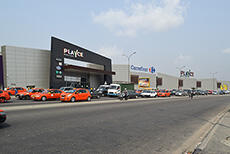 We will take full advantage of our business network covering 53 nations and the business know-how that both companies have acquired in Africa, developing not only the mobility business, but also the retail and consumer goods business and pharmaceutical wholesaling business over the long term.
To give an example of one way the alliance is working, in 2015 a joint venture was established between Yamaha Motor Co., Ltd. and CFAO, CFAO Yamaha Motor Nigeria Ltd., which has resulted in local motorcycle manufacturing operations and created employment opportunities. In addition to its automotive operations, CFAO is also developing its EURAPHARMA pharmaceutical wholesaling business, which has the leading market share in Northwest Africa. We have assisted this operation by making investments to improve sales and distribution quality as well as deploying our Toyota Production System (TPS) know-how and providing on-site support such as Kaizen improvement activities. We are also stepping up our initiatives from a long-term perspective with regard to CFAO in its alliance with French company Carrefour S.A., the world's second-largest supermarket chain, which is one of CFAO's challenge areas. Based on our expertise in production and logistics, we plan to combine the strengths of CFAO and Carrefour to open up new consumer markets going forward, with our sights set on the rapidly growing middle class.
Toward a Stronger No. 1 Allied Group in Africa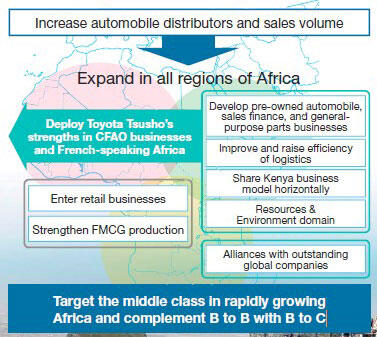 After many years of political instability, Africa is recently becoming more stable with increasing progress in democratization. With the emergence of a middle class and expansion of consumer markets, we will aggressively develop our consumer businesses in collaboration with CFAO.
In January 2016, we signed a letter of intent with French conglomerate Bollore S.A., the owner of Africa's largest logistics network. Looking ahead, we plan to build a collaborative framework for diverse operations such as infrastructure and distribution.
Toyota Tsusho will not consider its work finished once investment activities and project execution are complete. Rather, we will work toward conducting ongoing operations with strong connections to local communities. To expand our presence in Africa, we plan to contribute to the independent development of African society through our business, as well as human resource development and CSR activities.
2016年08月01日