Stories of Our ProjectsOverseas
Raising the quality of medical care in India through hospital management
Toyota Tsusho and the Secom Group (Japan) jointly established Takshasila Hospitals Operating Private Limited in April 2012. The hospital management company will become the first Japanese style hospital in India when it opens a general hospital in the IT hub of Bangalore, India's fourth-largest city, in March 2014.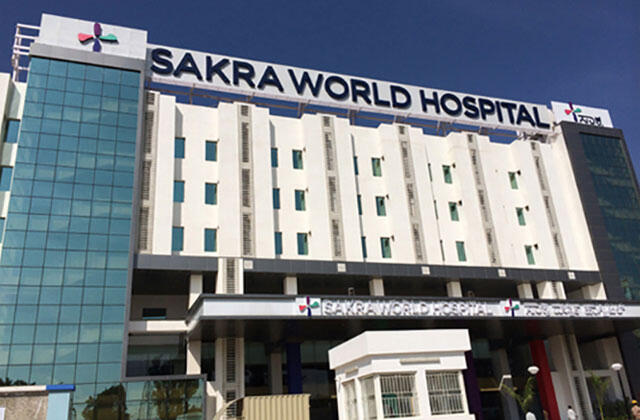 Growing middle-class medical needs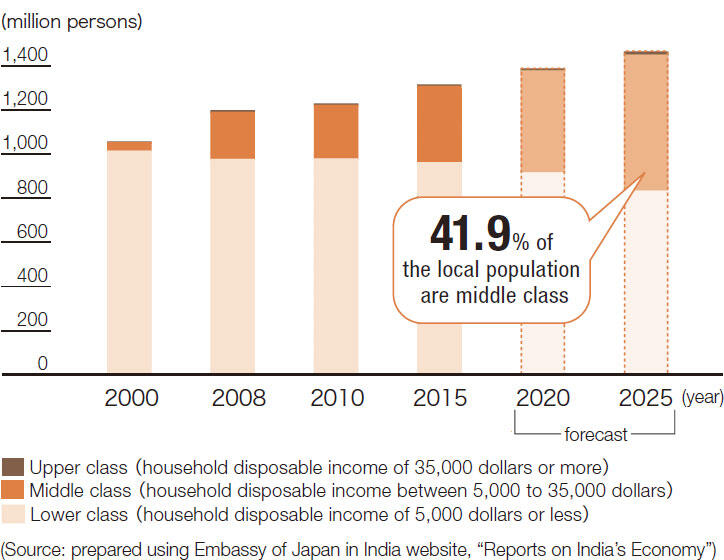 Without full-fledged universal health care and less than 20% of its population covered by private health insurance, India's medical industry is polarized between sophisticated private hospitals treating the affluent and a portion of the middle-class, and state-run hospitals treating large numbers of middle- and low-income patients. India's middle-class continues to expand as its economy grows, and a greater proportion of the population is seeking a higher standard of medical treatment at private hospitals.
Though the health care system in India boasts a talented corps of doctors, many of them educated in the West, the number of doctors, nurses, and hospital beds are all well below international standards. The lack of an adequate medical infrastructure has become a serious social problem in the country.
Additionally, as the standard of living increases, the number of cases of diabetes and other lifestyle diseases is surging. To remedy these problems, India will need to adopt medical services common in advanced countries, such as medical checkups, cancer screening, and diabetes management programs developed in Japan.
Japanese know-how applied to Indian hospital management
With the aim of serving India's medical needs, Sakra World Hospital, an approximately 300-bed general hospital, has been established in Bangalore. As the fourth-largest city in India, Bangalore is home to a large number of IT corporations and bio-related companies, with many middle class residents. In June 2014, the Japan Bank for International Cooperation (JBIC) provided funding for the project. This funding from JBIC is based on the "overseas development support funding facility" created in February 2013 to support the international deployment of Japanese-style medical technology and services in a measure by the Japanese government ("Healthcare Strategy"). The hospital will strive to offer high-quality services covering a range of needs, from advanced treatments to lifestyle diseases, by improving the local medical infrastructure. The hospital will also tackle pressing issues in India's medical practice, including treatment for victims of traffic accidents, which are recently on the rise, rehabilitation services, perinatal care, and methods to lower hospital infection. Efforts will also be made in the following three points to utilize Japanese-style medical expertise.
(1) The first point is permeating kaizen (improvements). To realize the finely-tuned services offered in Japan and improve patient satisfaction, efforts will be made to provide education regarding hospital staff and nurse reception, and improve patient waiting time.
(2) Secondly, nursing education. Nurses still have a low social ranking in India and this is hindering improvements to medical standards. However, at our hospital, there are plans to initiate team medicine whereby nurses engage with patients on the same level as doctors and to offer training to nurses. Interactions will also be encouraged by inviting Indian doctors and nurses to Secom Medical System Co., Ltd. coordinating hospitals for short-term work and to dispatch experienced nurses from Japan to India so as to firmly establish methods that are being carried out in Japanese medical sites.
(3) The third point is interaction between doctors at Sakra World Hospital and Japanese doctors. In December 2016, a coordination agreement was concluded with Hokkaido University aiming to (1) promote exchange/mutual visits between staff, researchers and postgraduate interns, (2) encourage academic exchange, (3) facilitate joint research and (4) allow for the joint sponsorship of conferences, seminars and symposiums. In addition to these collaborations, we hope to deepen our coordination with Japanese hospitals, mainly focusing on the areas of brain surgery, gastroenterology, orthopedic surgery and cardiac surgery.
Going forward, we will engage in challenges in the medical services market, which is expanding in emerging countries, by encouraging collaboration between industry, academia and government to construct Japanese medical bases overseas.
2016年07月01日