Message from the President & CEO
To Our Cherished Shareholders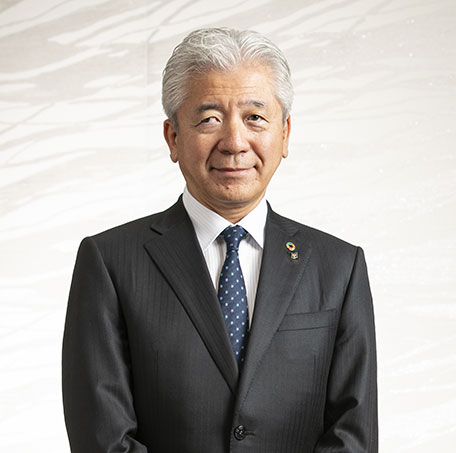 Toyota Tsusho is deeply indebted to all of its shareholders for their continued kindness and encouragement.
Although the outbreak in early 2020 of COVID-19 has changed our lifestyles and ways of working, economic activities are finally returning to pre-pandemic levels as we have become accustomed to coexistence with the coronavirus, with many countries around the world lifting entry restrictions and easing regulations. On the other hand, with rising geopolitical risks, including the situation in Russia and Ukraine, the continuing further acceleration of energy price hikes and commodity shortages, and the expansion of inflation worldwide, the global economic outlook is expected to remain uncertain.
The business environment surrounding us is changing with unprecedented scope and speed, as exemplified by the wave of the Fourth Industrial Revolution driven by digital transformation, the global movement toward a decarbonized society, and geopolitical risks affecting supply chains. Under these circumstances—and viewing change as not representing risk but opportunity, we feel that the time has come for us to envision the future, advance to our next stage, and take on new challenges.
To this end, the Toyota Tsusho Group will accelerate innovation to create new added value, establish business domains that are distinctly Toyota Tsusho, and make company-wide efforts to achieve carbon neutrality and realize a circular economy under the slogan: "Passing on a better global environment to the children of the future".
Through these activities, we aim to be an irreplaceable presence for our customers, suppliers, partners, shareholders, communities, and future society around the world. In other words, we aim to achieve our global vision of "Be the Right ONE".
I would like to express our company's sincere gratitude to all of our shareholders for their understanding and backing of the Toyota Tsusho Group, and I humbly request your continued support.
Sincerely yours,
Ichiro Kashitani
President & CEO
June 2023