Message from the President & CEO
To Our Cherished Shareholders,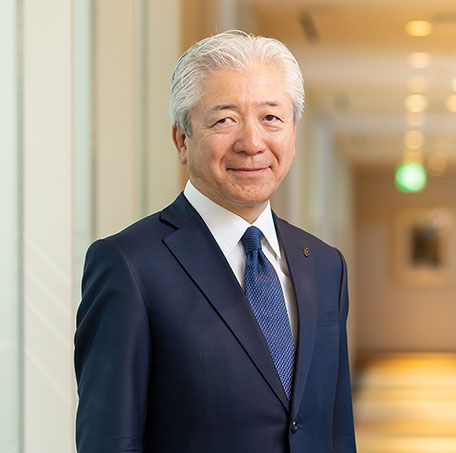 Toyota Tsusho is always obliged to all of you for your continued kindness and encouragement.Having assumed the office of president and CEO on April 1, I look forward to your support and guidance.
For its financial results for the year ended March 31, 2018, the Toyota Tsusho Group recorded a gross profit of 606.2 billion yen and an operating profit of 182.6 billion yen. Also, its profit attributable to owners of the parent came to 130.2 billion yen, allowing us to set an earnings record for two consecutive years.
Regarding dividends, a yearend dividend was approved for 49 yen per share at our Ordinary General Meeting of Shareholders in June. Including the previously paid interim dividend of 45 yen per share, dividends for the fiscal year ended March 31, 2018, will total 94 yen per share, an increase of 24 yen per share from the previous fiscal year.
The Toyota Tsusho Group views the changes in the business environments of our various fields of operations as bringing both risk and opportunity. Via new ideas and an ability to take action, we aim to leverage this situation for the birth of new business models that better meet the needs of society. At the same time, without forgetting what it is that makes us Toyota Tsusho, all of our employees will unite, create new value, and aim to make our company a business entity that contributes to the making of a prosperous society.
I would like to express my deepest appreciation to our shareholders, who offer us their understanding and support, and I would like to request your continued support going forward.
Sincerely yours,
Ichiro Kashitani
President & CEO
June 2018