Message from the President & CEO
To Our Cherished Shareholders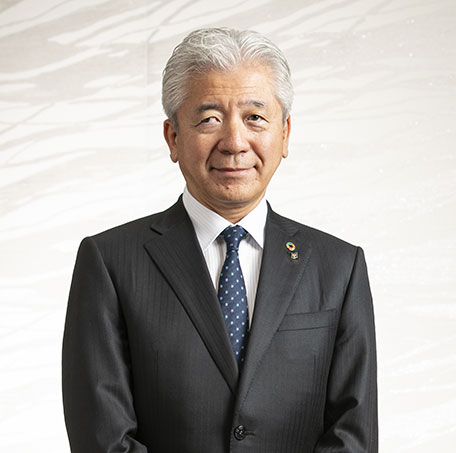 Toyota Tsusho is always obliged to all of you for your continued kindness and encouragement.
The fiscal year ended March 31, 2021, was a year in which COVID-19 drastically changed our social interactions and enormously impacted the economy. I would like to again express my deepest condolences to the victims of the pandemic, who have included colleagues and their families. I would also like to express my gratitude and respect to the healthcare professionals and all others concerned who continue to focus, even in such a difficult situation, on infection prevention measures and treatment of the infected.
In response to the global trend toward decarbonization, the Japanese government has declared its intention to realize a decarbonized society, and the consideration of concrete measures for achieving such is accelerating. The Toyota Tsusho Group has long been engaged in renewable-energy and circular-economy businesses, and it has established "contribute to the transition to a carbon-free society" as one of its Key Sustainability Issues (Materiality). To accelerate our initiatives, we established within Toyota Tsusho the company-wide Task Force for Promoting Carbon Neutrality on April 1, 2021. In the "new normal" of a "with COVID" and "post-COVID" world, our management team intends to demonstrate strong leadership in driving innovation forward to shift our strategies to a higher gear and achieve growth.
We would like to express our sincere gratitude to all of our shareholders for their understanding and support of the Toyota Tsusho Group, and we ask for your continued support in the future.
Sincerely yours,
Ichiro Kashitani
President & CEO
June 2021