Toyota Tsusho Renewable Energy Businesses
A Renewable Energy Business with a Total Capacity of More than 3,000 MW
The SDGs are a collection of global goals that seek to realize a more sustainable future for all. In the electric power field, Toyota Tsusho is expanding its business globally centering on various types of renewable energy power generation, such as wind power generation, solar power generation, biomass power generation, and hydroelectric power generation as a business that contributes to resolving global environmental issues, and we are engaged in initiatives aimed at stabilizing energy supplies and improving cost efficiencies.
The Toyota Tsusho Group, which entered the renewable energy business ahead of the times, started its wind power generation business in the United States in 1987. Utilizing the expertise we gained along the way, we have since expanded to the United Kingdom, Italy, Spain, and other European countries, as well as to Asia, Japan, and Africa. Wind power generation is the largest part of our renewable energy business. In October 2019, we started the very first independent power producer (IPP) business in Egypt.
Meanwhile, in Japan, we have been promoting our business since we built a wind farm in Hokkaido in 1999, and have grown to be the No. 1 wind power generator in Japan. Furthermore, in Hokkaido, we are scheduled to complete the construction of a power transmission grid in 2022, which consists of both power generation facilities and one of Japan's largest storage batteries. This is a new initiative of the Toyota Tsusho Group that uses storage batteries to solve the problem of not being able to stably transmit generated electricity.
Our renewable energy business is also expanding to encompass alternative energy sources. For example, Eurus Energy Holdings Corporation, which managed the Toyota Tsusho Group's first-ever wind power generation business, launched a solar power generation business in South Korea in 2008. In 2011, it constructed one of the United States' largest solar power generation facilities in California.
In 2017, it also commenced operations at one of Hawaii's largest power facilities on Oahu Island, where fossil fuel resources are scarce and energy resources have heavily relied on imports.
In Japan, we started our solar power generation business in 2013. We have been promoting large-scale solar power plant (mega solar) projects in Hokkaido and the Tohoku and Kinki regions. Our group company Ene-Vision Co., Ltd. commenced wood biomass power generation in 2015. The power it generates is distinctive for its lower environmental impact because it uses thinned wood from forest conservation and maintenance activities. Biomass power generation is less susceptible to weather conditions than wind power and solar power generation are enabling a stable supply of electricity. Furthermore, in 2018, we invested in The Tokyo Electric Power Generation Company, Inc., a subsidiary of Tokyo Electric Power Company Holdings, Inc., that operates small and medium-sized hydroelectric power generation businesses in Japan. Through the diversification of energy sources, our renewable energy power generation capacity has now grown to a level that is 600 times more than the 5,000 KW of wind power we started with more than 30 years ago.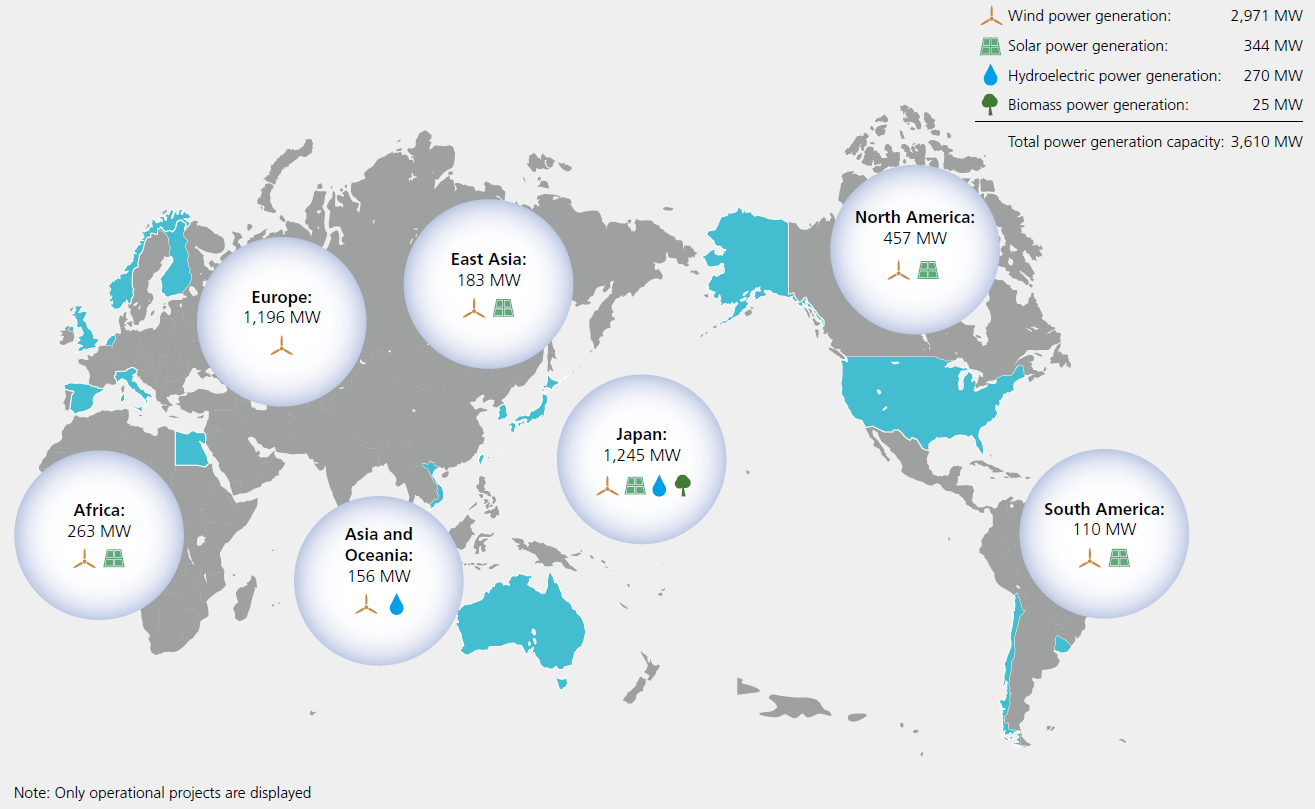 Business Strategies that Leverage the Strengths and 30-year-plus History of the Toyota Tsusho Group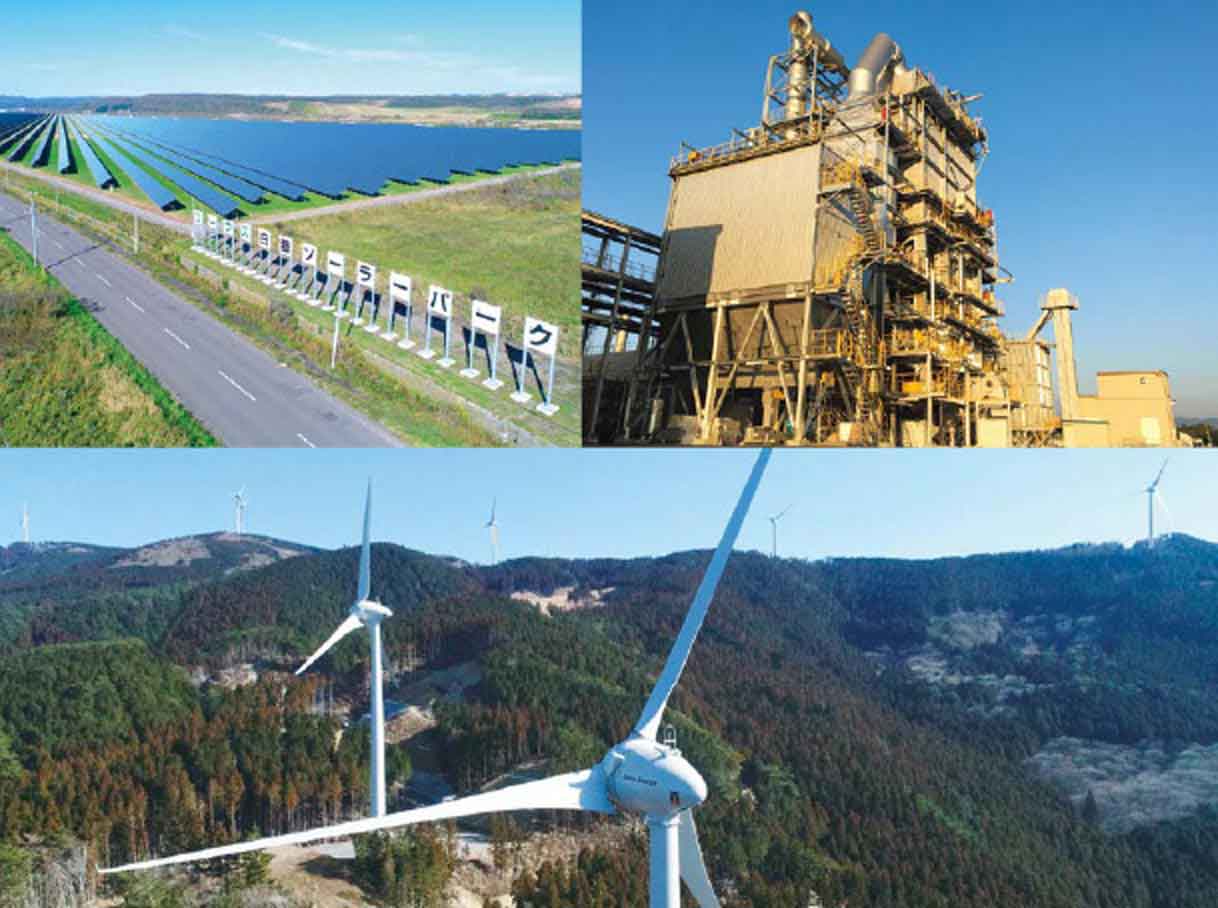 The Toyota Tsusho Group's renewable energy business has a history that stretches back more than 30 years, starting in 1986, which was even more than 10 years before the adoption of the Kyoto Protocol.
Since engaging in the wind power generation business in California in the United States, which was undertaken by the then electric power division of Tomen Corporation (now Eurus Energy Holdings, a group company in which Toyota Tsusho has a 60% share), we have been one of the first companies to engage in the resolution of global environmental issues. We have endeavored to popularize various types of renewable energy around the world, including in Japan.
To contribute to the creation of a sustainable environment, Toyota Tsusho is promoting businesses for which we can identify domains of global growth and that enable us to maximumly leverage our strengths. For example, in Africa, where we have strived to become the No. 1 presence, environmental problems are urgent, while energy demand is on the rise along with the economic growth of various countries. To comply with such demand, we have already started environment-friendly renewable energy businesses such as wind power generation and mini-grid businesses in the region.
Behind this is our strength of leading the wind power generation business in Japan and overseas, and the development and operation know-how of the power generation business accumulated through diversified experiences in other regions.
Renewable Energy after 2030
The renewable energy strategy of the Toyota Tsusho Group has been centered on two key pillars. The first pillar is global expansion. Our renewable energy business already extends across Europe, Asia, and Japan. Going forward, we intend to leverage our global network to accelerate the expansion of our renewable energy businesses into African nations - where we have a strong corporate presence - and in other emerging countries.
In Africa, we already operate an IPP wind power generation facility in Egypt. In 2019, we invested in Powerhive Inc., a U.S. start-up that operates mini-grids (distributed energy systems constructed in areas that have insufficient electrical power infrastructure) combining solar power generation systems with storage batteries in non-electrified regions of Kenya. In this way, we are supporting a higher quality of life and economic development for people who live in Sub-Saharan areas of Africa without access to electricity.
The second pillar is the expansion of our business domains. In addition to continually enhancing our energy sources, we also intend to proactively expand into new business domains, such as vehicle-to-grid (V2G), virtual power plants (VPPs), and the retail of clean electricity.
V2G refers to a new type of system in which in-vehicle batteries of electrified vehicles are connected to smart grids (next-generation electricity transmission networks that identify and control electrical supply and demand). The power output of renewable energy sources is subject to change depending on the amount of sunlight or wind, and other natural conditions. However, in-vehicle batteries can be used as storage batteries to serve as infrastructure that adjusts electrical power supply and demand by storing excessive electricity and providing electricity when supply is deficient. VPPs seek to aggregate V2G systems, power-generation facilities, and storage batteries found in corporations, homes, and plants across the country, and thereby establish environments in which renewable energies can be used efficiently and without waste. As one of these initiatives, in 2019 we collaborated with a major housing manufacturer to begin a service that purchases excess electricity generated by households whose feed-in tariff (FIT) contracts have expired. V2G and VPPs are set to become established as examples of a new generation of electricity infrastructure, and it is thought that they will give rise to new markets and business models. In anticipation of such developments, in 2017 the Toyota Tsusho Group invested in Nuvve Corporation, which operates V2G businesses in Europe and North America. In 2018, we also carried out verification tests of a V2G control system that utilizes EV batteries as storage batteries.
The Toyota Tsusho Group is also engaged in a variety of other businesses in the renewable energy sector aimed at helping to resolve global environmental issues. In 2020, virtually all of the electricity used at all of our offices in Japan will be generated using renewable energy sources. Specifically, by utilizing J-Credits derived from renewable energy power generation and making the electricity used at 18 offices in 11 prefectures CO2-free, we have achieved a 100% transition to renewable energy.
In 2020, together with Toyota Motor Corporation and Chubu Electric Power Co., Inc., we also established Toyota Green Energy LLP to obtain and manage renewable energy sources in Japan. In the future, the company will seek to supply clean energy to the Toyota Group and to eliminate CO2 emitted by the group's production plants.
Other Environmental Business
Contributing to the Stable Supply of Battery Materials for Next-generation Eco-cars through the Production of Lithium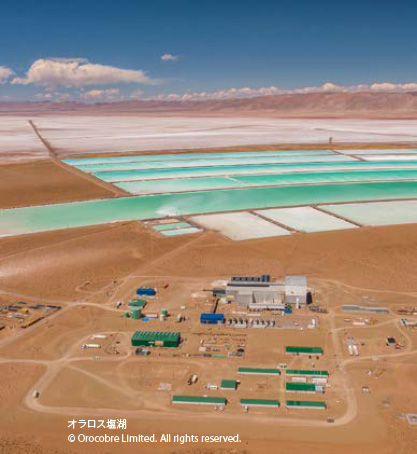 From the perspective of mobility, the widespread uptake of new energy vehicles is a key factor to reduce CO2 emissions and combating climate change. As a result, the production of lithium-ion batteries is increasing around the world. Toyota Tsusho takes part in the upstream domain of such to ensure a stable supply of lithium, which is one of rare resources.
In 2014, before new energy vehicles became popular, Toyota Tsusho commenced full-scale production of lithium carbonate, which is the raw material for rechargeable batteries. With lithium in short supply, as the result of a feasibility study, we chose Salar de Olaroz in Argentine Republic as the production base due to its having high-quality lithium resources, to be the production base.
Although companies from around the world vied to secure mining rights at the salt lake, the rights owner viewed Toyota Tsusho as a sustainable partner who had access to the targeted supply chain.
In 2012, Toyota Tsusho acquired a 25% interest of the production project at Salar de Olaroz. It acts as the exclusive sales agent for the lithium produced there.
In 2018, we established Toyotsu Lithium Corporation, the first dedicated lithium hydroxide manufacturing company in Japan.The company aims to manufacture and sell lithium hydroxide,which is a raw material for LiBs, and is building a manufacturing plant in Naraha-machi, Fukushima Prefecture,at which it plans to start production in 2022.
By strengthening our alliances and by ensuring a stable supply of lithium resources, we intend to contribute to the realization of a sustainable society.
Anticipating the Future of Electrification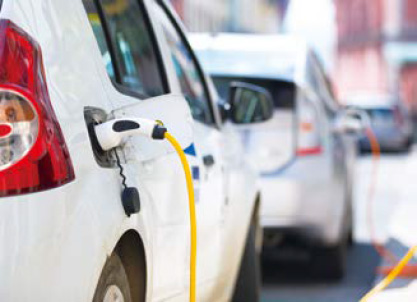 The popularization of electrified vehicles will bring with it unprecedented social issues, and the process of disposing of next-generation eco-cars will raise an as yet unanswered question how to process batteries for end-of-life vehicles (ELVs).
In the 1970s, the Toyota Tsusho Group launched a proper processing business for ELVs. Our initiatives in this field are accelerating globally, including in Thailand and India, and our business domain is expanding to cover iron, non-ferrous metals, precious metals, resins, and other materials. At Toyota Tsusho, we see applying such mechanisms to the lifecycles of next-generation eco-cars and responding to the needs of resource recovery - which was not required in the age of gasoline-engine vehicles - as a new challenge.
Within our group, we have already commenced the recovery and proper processing of used nickel-metal hydride batteries and lithium ion batteries for hybrid vehicles (HVs). We are also focused on battery-tobattery resource recovery and expanding other battery utilization markets. By contributing to the comprehensive recycling of in-vehicle batteries and the establishment of sustainable automotive industry processes, we intend to link the Upstream (Arterial) businesses (production of battery materials, initiatives aimed at new materials and technologies, etc.) and Downstream (Venous) businesses (proper processing and recycling of automotive resources) of next-generation eco-cars and construct a kind of reverse supply chain.
At Toyota Tsusho, we believe it is our mission to support the popularization of next-generation eco-cars through such initiatives.
Materials with Lower CO2 Emissions than Petroleum-derived Products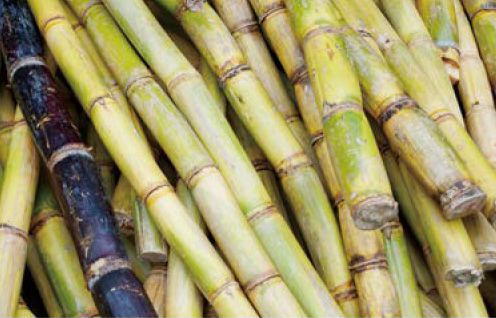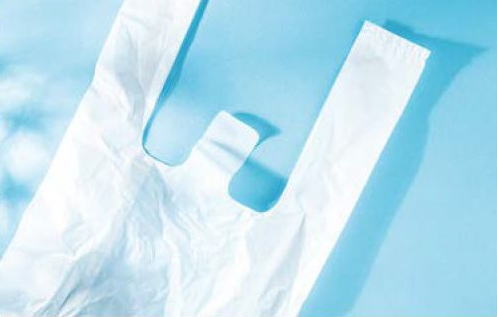 In the materials sector, Toyota Tsusho and Toyota Tsusho Group company Toyotsu Chemiplas Corporation handle bio-polyethylene produced by Braskem, South America's largest chemicals manufacturer.
Bio-polyethylene is polyethylene that has been derived from plants, and in January 2011 Braskem became the first commercial producer of the material in the world. Toyota Tsusho has collaborated with Braskem from the development stages of the product to the present, and, as an official partner, it sells the product widely across Asia and Oceania.
Bio-polyethylene is made from sugarcane-derived ethanol.
In Brazil, this bioethanol is mainly consumed as a gasoline substitute. Sugarcane fields are primarily located in regions more than 2,000 kilometers away from the Amazon rainforest.
Also, because its raw material is a CO2-absorbing plant, even if a bio-polyethylene product is incinerated, based on the approach of carbon neutrality, it is expected to have a CO2 reduction effect of approximately 70% compared to petroleum-derived polyethylene.
Bio-polyethylene is already used in shampoo bottles, supermarket and convenience store plastic shopping bags, shopping baskets, municipal-designated garbage bags, PET drink bottle caps, and other food and drink containers.
Arterial and Venous Business Strategy Supports Monozukuri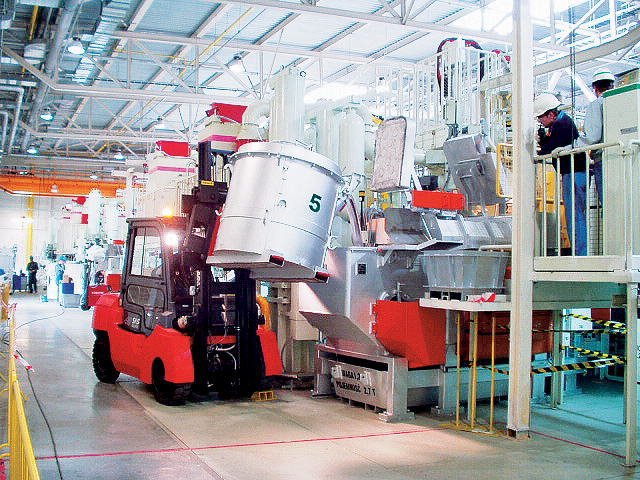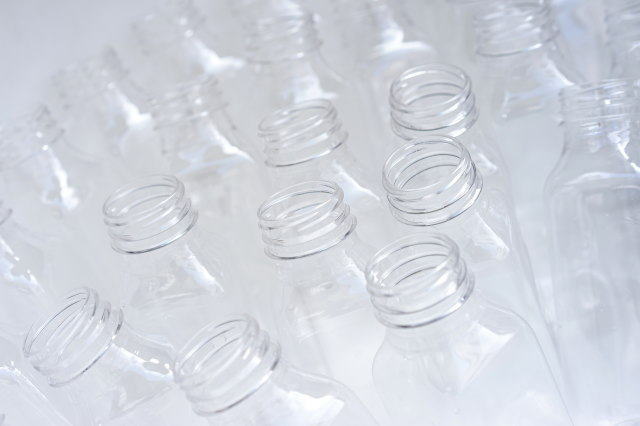 We are seeing the expansion of a circular economy, which is characterized by, among other things, an increase in recycling opportunities for electronic devices including automobiles and rare metals, strenuous efforts to avoid using natural resources, viewing disposed of products, raw materials, and other materials as new resources, and recycling these materials to create products.
As far as the automotive industry is concerned, at Toyota Tsusho we call operations that pertain to production "arterial businesses," and those that pertain to post-production operations - such as scrap, waste, and automobile disposal - "venous businesses." Under our "Arterial and Venous Business Strategy," which we have prioritized, we view as resources the products, raw materials, and so on that previously were seen as waste, and we are promoting mechanisms and ecosystems for the recirculation of these resources. This is not limited to items (such as vehicles and parts) generated from mobility, but also extends broadly to production materials and waste such as plastic.
Aluminum is said to be the most effective replacement for iron to reduce vehicle weight. Since 1998, Toyota Tsusho has been supplying recycled secondary aluminum alloy ingots in a molten state, which has better CO2 emissions reduction effects, and is one of the world's top suppliers. The supply of molten recycled aluminum can generally be expected to have about a 98% CO2 emissions reduction effect compared to the use of new aluminum ingots refined using massive amounts of energy. As aluminum demand increases, we are developing technologies that can enhance the value of low-grade aluminum scrap and increase use rates, and we are creating smart factories that raise energy efficiency.
We also engage in the resin recycling business in Japan to contribute to recycling. Toyota Tsusho established PLANIC Co., Ltd., which is one of Japan's largest recycled plastic processing companies, in December 2018, with operations scheduled to commence in 2021. PLANIC will use Japan's first advanced gravity sorting technology to use end-of-life plastic materials that are currently not effectively used from cars, consumer electronics, and other items to manufacture high-quality recycled plastic. In addition, we established Toyotsu PET Recycling Systems in July 2020 to recycle waste PET bottles.