25 Memoranda of Understanding Signed at TICAD8
- Accelerating contributions to solving social issues and economic development through business -
2022-08-29
The Toyota Tsusho Group (Toyota Tsusho) has signed a total of 25 memoranda of understanding (MOU) with the governments, organizations, or corporations of African nations and United Nations organizations at TICAD8, the Eighth Tokyo International Conference on African Development.

For years, Toyota Tsusho has worked hand in hand with the peoples and societies of Africa under the philosophy of WITH AFRICA FOR AFRICA. Toyota Tsusho has positioned Industry Transformation, Green Economy, Global Health, and Capacity Building as key business domains (themes), with its key message, "for the future children of Africa." At TICAD8, Toyota Tsusho signed MOUs along these four themes, working to promote value-creation businesses that look ahead to the future, not limited to just solving social issues.




Toyota Tsusho reached MOUs with Republic of Tunisia, the host nation of TICAD8, comprehensive MOU on the partnership with Tunisian government and, partnering in "Pre-feasibility study for the development of seawater desalination by renewable energy" and "Mutual interests to test the RVTV (Refrigerated Vaccine Transport Vehicle) for the local deliveries of vaccines in Tunisia". Toyota Tsusho attended a signing ceremony for the MOUs held on August 26 to 28, 2022 in Tunisia, and donated the vehicles to the Ministry of Health of Tunisia.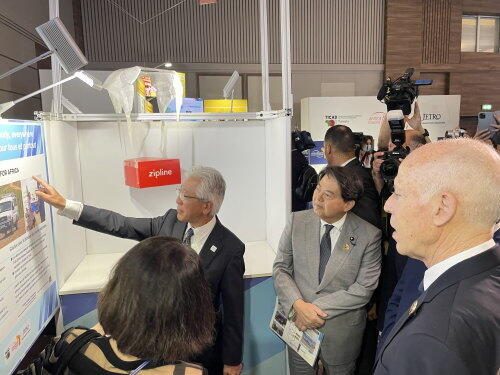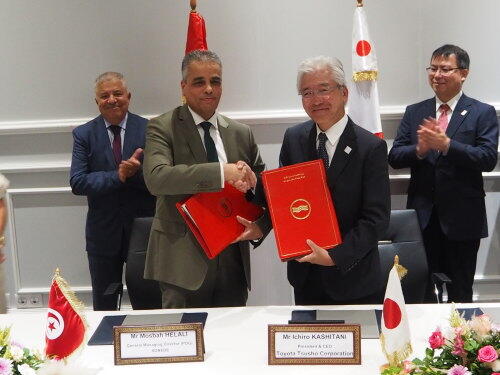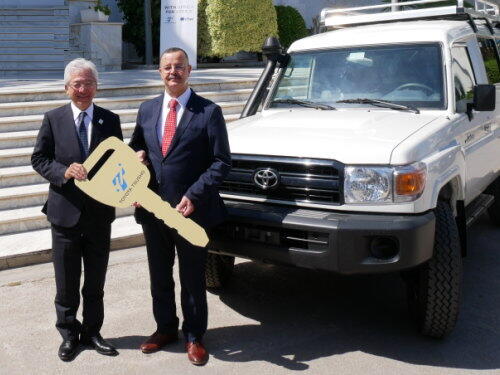 No less than 170 years have passed since the Toyota Tsusho first started business in Africa. Now 22,000 of its workforce is engaged in business in all 54 countries of Africa. Toyota Tsusho will exert itself to implement these MOUs to help African nations solving social issues and economically developing further through business.

Please note that these MOUs were all presented at the MOUs Ceremony at TICAD8's Business Forum, held on August 27. For more details, please refer to the attached for details.

Reference:
Stories of Our Projects "for the future children of Africa"
https://www.toyota-tsusho.com/english/about/project/23.html
The information in this release is current as of the date of announcement.
Please note that information may change after the date of announcement. Thank you in advance for your understanding.