Toyota Tsusho Signs Contract to Supply Cranes in Phase 2 of Mombasa Port Development
- Contributing to higher capacity at East Africa's largest commercial port while boosting regional economies -
2017-11-20
Toyota Tsusho Corporation ("Toyota Tsusho") announces that, in collaboration with Mitsui Engineering & Shipbuilding Co., Ltd. ("Mitsui Engineering & Shipbuilding"), it has concluded a contract to supply 16 cranes in Phase 2 of the development of the Republic of Kenya's Mombasa Port, the largest commercial port in East Africa. This project is being funded with yen loans made through the Japan International Cooperation Agency's Special Terms for Economic Partnership (STEP) loan program designed to promote the export of high-quality infrastructure from Japan. The contract is worth ¥7.2 billion and delivery is scheduled for completion around 2020.
Mombasa Port is Kenya's only international trading port and the largest port in the region, serving as a gateway to Uganda, Rwanda and other East African nations. The port is the launching point for a wide range of goods flowing into Kenya and the surrounding region through the East Africa Northern Corridor, including container goods, wheat and other grains, fuel, iron and other metal products, as well as automobiles. The port's volume of container goods handling has been continually increasing and is expected to continue growing. In 2016, a new container terminal was completed as part of Phase 1 of the port development project, expanding the port's goods handling capacity from 720,000 TEU to 1.3 million TEU. By 2025, the port's capacity is scheduled to increase to approximately 2.4 million TEU, making facility expansion an urgent task.
Toyota Tsusho signed the contract with the Kenya Ports Authority, which operates under the Republic of Kenya's Ministry of Transport, Infrastructure, Housing and Urban Development. The contract covers four gantry cranes for quayside operations and 12 transfer cranes for yard operations, all manufactured by Mitsui Engineering & Shipbuilding. The crane types are the same as those delivered in Phase 1 of the port development project, proven and praised for their high quality and technical engineering. With consistent operation and rare interruption, the cranes will raise the port's competitiveness by ensuring efficient port operations and facilitating more rapid cargo handling operations to reduce vessel lay time.
In April 2017, Toyota Tsusho newly established an Africa Division to accelerate business development on the continent. The company began business in Kenya in 1964 with the import of finished Japanese vehicles and has expanded its fields around automobiles while also developing operations in surrounding countries. In 2012, Toyota Tsusho became the first Japanese company to sign a comprehensive MOU with Kenya to support the achievement of Kenya's national vision, "VISION 2030," and has since signed contract on a number of initiatives to contribute to Kenya's economic development. Through this project to export high-quality Japanese infrastructure, Toyota Tsusho will contribute to enhancing logistics in Kenya and East Africa while bolstering regional economic development.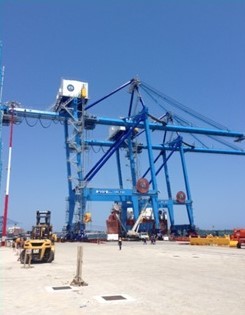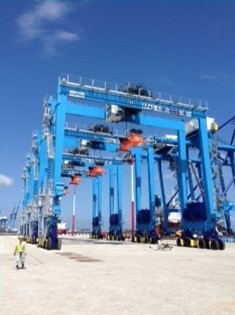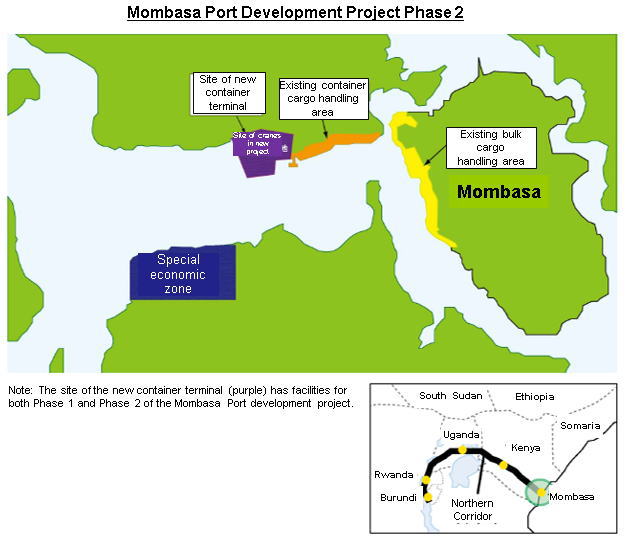 The information in this release is current as of the date of announcement.
Please note that information may change after the date of announcement. Thank you in advance for your understanding.