Korea's NEXEN TIRE to Make Full-scale Entry in Japan
Leading Korean tire manufacturer NEXEN TIRE Corporation (President & CEO: KANG, Ho Chan; hereinafter "NEXEN") and Toyota Tsusho Corporation (President & CEO: Jun Karube; hereinafter "Toyota Tsusho") announce they have established a joint-venture automobile tire sales company in Japan and started business operations.

Joint venture NEXEN TIRE JAPAN INC. (hereinafter "NEXEN TIRE JAPAN") will act as the Japan distributor for "NEXEN" and "ROADSTONE" automobile tire brands manufactured by NEXEN. The company will begin tire sales in January 2017.

Details of Planned Products for Japan


1. Product brands


NEXEN: The company's flagship tire brand installed as the standard tire on vehicles sold by many different automakers around the world.
ROADSTONE: A long-selling tire brand with a track record of more than 40 years.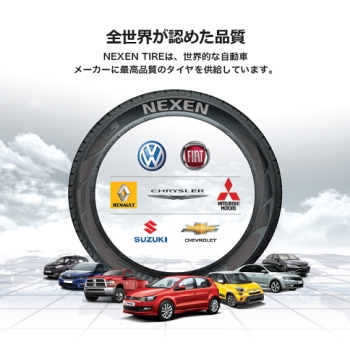 2. Product features

NEXEN tires feature exceptional quality and cost-performance. The tires are manufactured on a fully automated state-of-the-art production line and subjected to stringent quality controls. Porsche and many other luxury European automakers, along with Japanese automakers, have chosen NEXEN as their standard tire. In addition to exceptional functionality and quality, the tires are distinguished by their advanced design and have won the design industry's top accolade, the Good Design Award.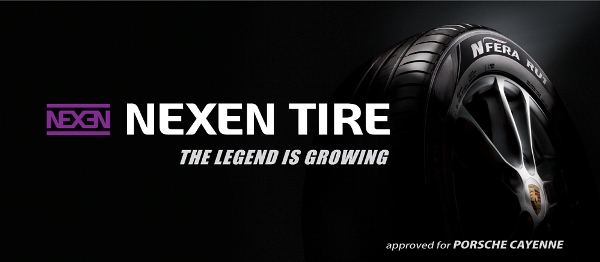 3. Tire sizes

NEXEN tires are available for nearly all types of passenger vehicles, from smaller tires for small cars to custom tires for RVs with a large-size 24-inch radius and 25% aspect ratio.

4. Purchase points

NEXEN tires will be available throughout Japan at car goods retailers, automobile dealers, tire stores, e-commerce stores, gasoline stations, and repair shops.

NEXEN will strive to be Japan's No. 1 tire importer by using the establishment of the joint venture to expand its share of the tire replacement market and make inroads among Japanese automakers through a more robust distribution structure.

Toyota Tsusho will use its entry into the tire distribution business to expand its aftermarket auto parts value chain in Japan, an important part of its core business field of mobility.

With "Smart Choice" as its business slogan, NEXEN TIRE JAPAN will strive to enhance the reputation of NEXEN products in Japan and expand sales.
Reference

Overview of NEXEN TIRE JAPAN

| | |
| --- | --- |
| Company Name | NEXEN TIRE JAPAN INC. |
| Location | Minato-ku, Tokyo, Japan |
| Representative | Ryu Nishimura, President |
| Establishment | November 4, 2016 |
| Capital | ¥280 million |
| Shareholder ratio | NEXEN 51%、Toyota Tsusho 49% |
| Principle Lines of Business | Japan distributor for products manufactured by NEXEN |


Overview of NEXEN

| | |
| --- | --- |
| Company Name | NEXEN TIRE Corporation |
| Location | Yangsan-si, Gyeongsangnam-do, Korea |
| Representative | KANG, Ho Chan, President |
| Establishment | 1942.6.24 |
| Principle Lines of Business | Manufacture and sale of automobile tires |


Overview of Toyota Tsusho

| | |
| --- | --- |
| Company Name | Toyota Tsusho Corporation |
| Location | 4-9-8 Meieki, Nakamura-ku, Nagoya, Aichi, Japan |
| Representative | Jun Karube, President & CEO |
| Establishment | 1948.7.1 |
| Principle Lines of Business | Domestic and international trade of goods, export and import of goods, construction undertaking, insurance agents, among others |