Message from the President & CEO
To Our Shareholders,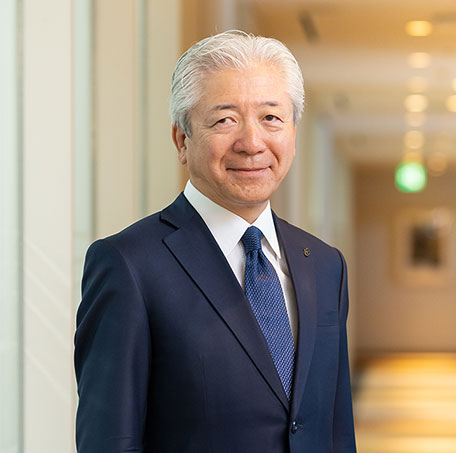 I am happy to report that our consolidated profit attributable to owners of the parent totaled ¥102.5 billion—the highest ever—in the fiscal year ended March 31, 2017. Underlying our record net earnings were operating income of ¥146.6 billion on net sales of ¥7,919.6 billion.
We are approved the proposed a year-end dividend of ¥39 per share at the General Meeting of Shareholders. That, together with the interim dividend of ¥31 per share, would result in an aggregate annual dividend of ¥70—¥8 more than the aggregate annual dividend for the previous year.
Toyota Tsusho remains a company focused on contributing to social vitality by providing innovative products and services that fulfill individual needs, community expectations, and environmental requirements in compliance with our Global Code of Conduct & Ethics. We tackle issues of universal concern in pursuit of sustainable growth.
I am grateful to you, our shareholders, for your goodwill and for your understanding of our aims and direction at Toyota Tsusho. And I assure you that we will continue striving to reward the confidence that you have place in our company.
June 2017
Jun Karube
President and CEO