Toyota Tsusho Invests in Venture to Improve Kenyan Medical Services Through ICT
-Third investment by Toyota Tsusho's social venture development fund for Africa-
Toyota Tsusho Corporation ("Toyota Tsusho") announced today that Toyota Tsusho CSV Africa Pte. Ltd. ("CSV Africa"), a social contribution-oriented venture development fund for Africa, has concluded and invested a capital investment contract with Kenyan information and communication technology (ICT) company Seven Seas Technologies Limited ("SST"), marking its third investment in Africa.

SST is a leading provider of integrated business and technology solutions. The Company utilizes technology through innovation to deliver products that enhance efficiency in service delivery in the private and public sector, by targeting sectors that have the greatest transformational impact in Kenya and Africa in general focusing on healthcare and social services. In the field of healthcare, SST has been involved in deploying National wide cutting edge medical infrastructure, health care programs and solutions for enhanced management of healthcare institutions and resources including; turnkey healthcare project management, Healthcare Information Technology and deployment of end to end Health Information Systems. SST also has recently partnered with GE Healthcare through the Kenya Ministry of Health's Managed Equipment Services (MES) project for the installation and upgrading of medical infrastructure in ninety eight (98) hospitals distributed in the fourty seven (47) counties in Kenya.

In Kenya, medical costs are rising amid growing demand for high-quality medical services. Additionally, the disparity between urban residents and rural residents in access to medical facilities has become an issue. Other issues include a shortage of medical practitioners. This investment will support the digitalization of medical services and lead to more efficient medical work, while also raising the level of medical services by using cloud computing to share data. IT-based medicine will also make it possible to provide treatment and diagnosis to remote regions.

Over the next five years, CSV Africa will share in SSTs formative vision to enhance the quality, cost and accessibility of health services in contribution to Kenya's development.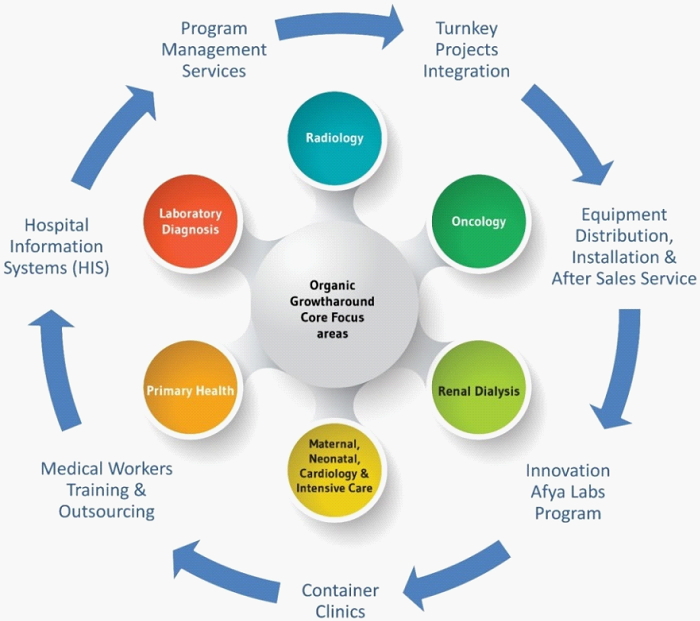 Reference

Company Overview of SST

| | |
| --- | --- |
| Company name | Seven Seas Technologies Limited |
| Head office location | Nairobi, Kenya |
| Commencement of operations | March 2000 |
| Capital | Approx. US$4.5 million (approx. ¥450 million) |
| Business description | IT solutions provider for medical social services |
| Representative | Michael Macharia, Founder & Group CEO |
| Employees | 108 |


Investment Overview

| | |
| --- | --- |
| Investment value | US$3 million (approx. ¥300 million) |
| Investment period | Five years |


About CSV Africa

CSV Africa, established in 2014, is a social contribution-oriented venture development fund aimed at creating new jobs and raising the economic independence of people in Africa. The fund's highest priority is to support the development of companies that can solve issues faced by local society. The fund has made investments in large-scale agricultural company in Zambia and a leather goods manufacturer in Ethiopia.

The information in this release is current as of the date of announcement.
Please note that information may change after the date of announcement.